TOTAL SOLAR ECLIPSE
Monday afternoon, April 8, 2024
This will be the last solar eclipse in this area until August 2044 (20 years!), so you won't want to miss this one!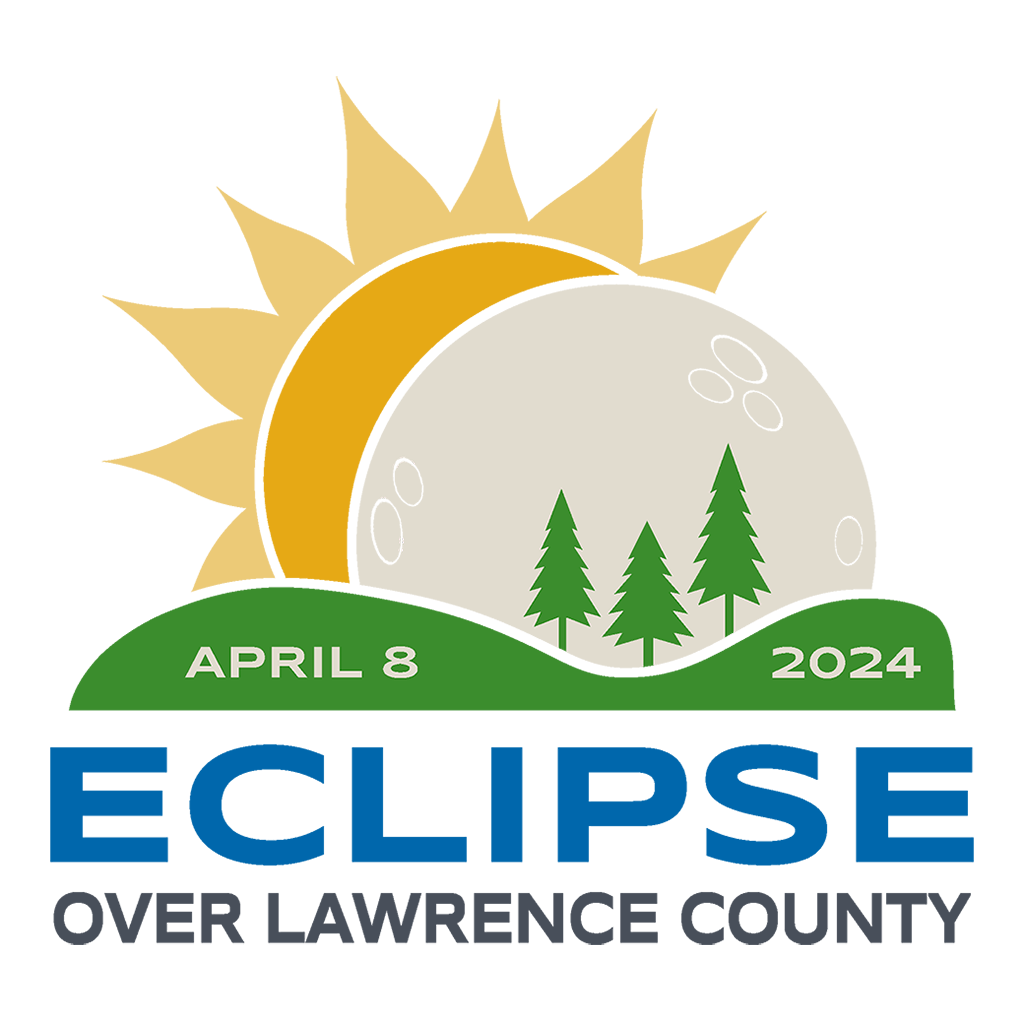 What is a total Solar Eclipse?
A solar eclipse happens at the exact moment the Moon aligns between the Sun and the Earth, blocking the Sun from Earth. During this period, which lasts only minutes, partial or total darkness will occur, depending on where on Earth you are located.
Viewers located in Lawrence County will experience a total eclipse, which means complete darkness will occur when the Moon aligns between the Sun and Earth.
Plans for viewing areas and entertainment are being finalized now. Check back here for updates.
Safety Tips
It is critically important to protect your eyes from the sun when viewing the eclipse. During the event, the sun's rays are so concentrated, they can reach the back of your eye and cause damage to the retina. For protection, use special eclipse viewing glasses, a certified viewing card or alternative methods. Avoid binoculars, telescopes, any type of glasses and regular sunglasses.