Weekday Programs at Spring Mill State Park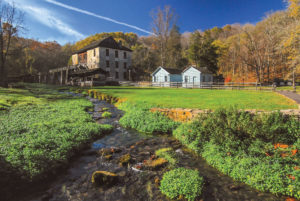 WEEKDAY INTERPRETIVE PROGRAMS
Spring Mill State Park has so much to offer, with the historic Pioneer Village, 9+ miles of hiking, a beautiful lodge & a lake for fishing and kayaking with your friends. Check out some of the programs they will have this week!
Monday, June 14th
11am:  Creature Feature – Meet Naturalist Emilie at Spring Mill Inn front patio to learn about one of Indiana's cool creatures.  20 minutes
–
Tuesday, June 15th
10am:  Mountain Bike Trail Hike – Meet Chris at the pool parking lot for a scenic hike on this 2 mile, moderate trail.  1.5 hours
Wednesday, June 16th
11am:  Turtle Talk – Meet the naturalist at the amphitheater at the Lakeview Activity Center to learn about box turtles while meeting our resident turtle.  20 minutes.
Thursday, June 17th
3pm:  Nature Preserves Hike – Meet Chris at Twin Caves parking lot for a historical and beautiful hike to see spectacular views, flora, fauna, old growth, and caves.  Rugged.  2.5 miles.  2 hours.
PARK ENTRY FEE MAY APPLY
$7 FOR INDIANA RESIDENTS
$9 FOR OUT-OF-STATE RESIDENTS
PLEASE CONTACT THE PARK OFFICE FOR MORE INFORMATION
(812)849-3534
Related Events