Mitchell Persimmon Festival
September 22, 2018

-

September 29, 2018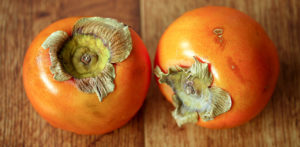 The fall festival celebrating Lawrence County's locally-grown fruit has been held in Mitchell for 72 years!
Every year in mid-September, the city of Mitchell hosts the Persimmon Festival. These fun-filled days pay tribute to the unique locally-grown fruit.
A persimmon is a plum-sized fruit that has an orange color with a unique flavor similar to pumpkin. Persimmon pudding is a baked pudding dessert with the texture of gingerbread. It is usually served in squares with a dollop of whipped cream.
The event kicks off with a candlelight tour on Saturday, September 22 at Spring Mill State Park's Pioneer Village and concludes with a showcase parade Saturday, September 29 at 2pm.  The week-long festival also includes midway rides, live entertainment, food booths and a queen contest.  Over 330,000 visitors attend the festival each year.
Festival Highlights
Saturday, September 22
Community Yard Sale
EMS Day
Mini, Little & Junior Queen Pageant
Candlelight Tour
Sunday, September 23
Queen Contest
Cornhole Tournament
Monday, September 24 – Saturday, September 29
Persimmon Pudding
Saturday Parade
Carnival
Automobile and Motorcycle Show
Local Arts & Crafts Exhibits
Photo Contest and Exhibit
Musical Entertainment
Commercial Tent
Persimmon 5K, One Mile Fun Run and Persimmon 5K Walk
Lasagna, Pork, Ham & Bean and Steak Dinners on select evenings
Related Events