Rivers, Roads and Rails
October 5, 2019 @ 1:00 pm
EDT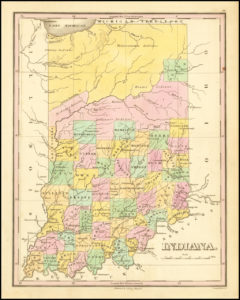 MAPPING THE TRANSPORTATION HISTORY OF SPRING MILL AND LAWRENCE COUNTY
David Nord of Indiana University will be at Spring Mill State Park to teach what he has learned about the history of transportation in Southern Indiana. While speaking, he will share old photos and maps.
Meet in the Lakeview Activity Center.
Can't make it to this event? David Nord will be back on October 19th, and this time around, he will be at the Grist Mill in the Pioneer Village. CLICK HERE to learn about how you can sign up! DINNER WILL BE INCLUDED.
GATE FEE MAY APPLY
PLEASE CONTACT THE PARK OFFICE FOR MORE INFORMATION (812)849-3534.
Related Events