Spring Mill Weekend Programs
September 20, 2019

-

September 22, 2019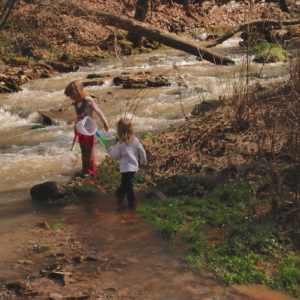 INTERPRETIVE PROGRAMS
Join us this weekend for a whole lot of fun in the beautiful Spring Mill State Park. Come along for some outdoor fun. Oh and BIG news… this weekend is one of the Park's most popular events AND the kickoff to Mitchell's Persimmon Festival, the 53rd Annual Tri Kappa Candlelight Tour!
FRIDAY
7:00 PM Persimmon Pride Hike
Kick off the Persimmon Festival and the Tri Kappa Candlelight Tour with a guided hike along the Stagecoach Trail and through the Pioneer Village.
Meet at Oak Ridge Shelter House
SATURDAY
11:00 AM Bubble Homes and Fish Farts
Stop by the Lakeview Activity Center to blow bubbles and learn how animals use bubbles in nature!
1:00 PM Creek Stomp
Meet Gail to explore the Park's creek bed for macroinvertebrate. Bring your water shoes or just go barefoot!
Meet at the Village Ordinary
4:00 PM – 9:00 PM Candlelight Tour
Walk the Pioneer Village by candlelight and learn a little more about how life was in the 1800's.
SUNDAY
10:00 AM Cave River Valley Hike
The property that Spring Mill manages in Washington County is full of history! Prepare to get your feet wet as we hike down to the valley! Bring water and get ready for this 2.5 hour, rugged hike.
Meet at the Donaldson parking lot to carpool to the Valley
2:00 PM Trail 7 Hike
Join Chris for a leisurely hike to enjoy the colorful splendor of Fall!
Meet at the Tulip Poplar Shelter House
Related Events