10th Annual John Hartford Memorial Festival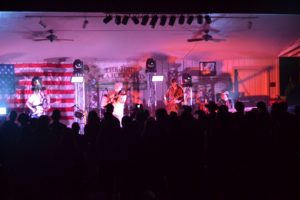 2022 JOHN HARTFORD MEMORIAL FESTIVAL
Known as the "most laid back festival in America", this bluegrass festival is a memorial to John Hartford, Grammy-winner and hall-of-famer from New York. Hartford wrote the popular song "Gentle on my Mind" and guest-showed on episodes of "Glen Campbell Good Time Hour" and the "Smothers Brothers Show". He was a big contributor to the "O Brother, Where Art Thou?" soundtrack.
Hartford's childhood friend, John Hotze, is the founder of this festival that anticipates 3,000 attendees. It will be held at the Lawrence County Recreational Park in Springville, Indiana.
TICKET INFORMATION
> Children 12 & under (accompanied by an adult) are free.
> No refunds
> Rain or shine event
Get your tickets and learn more by CLICKING HERE!
OTHER INFORMATION
> Electric & Primitive Camping (sold seperately)
> Golf carts allowed
> Dog-friendly
CLICK HERE to see the lineup for the 2022 festival!
CLICK HERE to see photos & videos from past festivals
Ten years ago, festival founder John Hotze, gathered a hundred of his friends and family and celebrated the life of his childhood friend, John Hartford. This inaugural gathering took place in the most appropriate form of jubilation, that of a festival. John Hartford was a trend setting, genre bending, creative force that left a culturally rich legacy of musical history. We hope that our event, your event, honors this legacy and continues to inspire the next generation of pickers and grinners.
featured image by Tom Wickstrom
Related Events