Warmer weather is right around the corner, and so is spring break! Lawrence County is a place in Southern Indiana that is filled with beautiful rolling hills, and so much exploration to be had! Limestone Country is the home of a special outdoor playground of caves, forests, rivers, Bluespring Caverns, Spring Mill State Park and a variety of downtown boutiques and delicious eateries in the communities of Mitchell and Bedford. Lawrence County is an outdoor haven, perfect for a spring break trip close to home. Below you will find our spring break trip ideas!
---
What to Do:

Blue Spring Caverns will be opening for the season on March 16th! This unique underground experience is the perfect activity for your spring break trip. At a cool 53 degrees year-round and 100 feet below the surface of the earth, you can explore an underground river for an experience you'll never forget. Tour guides pilot custom-made boats along the subterranean river for over a mile, pointing out native rare Northern blind cave fish and blind crawfish. They explain the natural forces that are yet at work creating great chambers below the rolling hills of southern Indiana.

Spring Mill State Park is an incredible state park located in the heart of Limestone Country. There are numerous hiking paths for hiking or biking. The trails are filled with beautiful Southern Indiana rolling hills and natural limestone. The Gus Grissom Memorial is located inside the park. The park is also famously known for its Pioneer Village and working Grist Mill!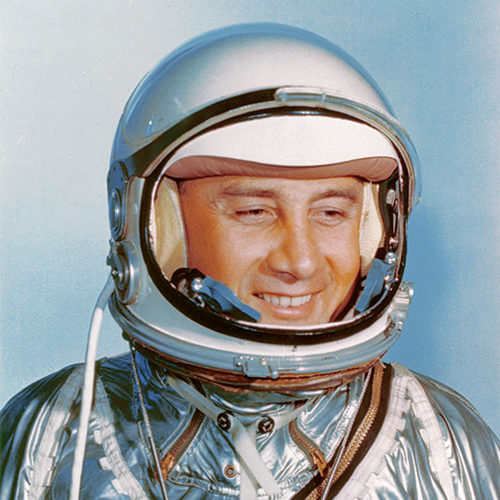 Did you know Lawrence County is the home of three United States astronauts? Kenneth D. Bowersox and Charles D. Walker both hail from Bedford. Mitchell is the hometown of Virgil I. "Gus" Grissom, the second American in space. During your spring break trip, the entire family will love exploring the Virgil I. "Gus" Grissom Memorial and the Grissom Boyhood Home. You will learn all about the international space legend, Virgil I. "Gus" Grissom, during this educational and inspiring part of your trip!
The memorial features actual artifacts from Grissom's life and career, as well as interactive exhibits. There is also a Virgil I. Grissom Monument, which is a 44-foot, 28-ton limestone statue of the Titan II Rocket that stands on the lawn of Mitchell's City Hall.

Lawrence County is filled with chic boutique shopping around every corner. These shops are bursting with latest styles and trends, charming décor and true Hoosier hospitality. Now more than ever it is important to support our local businesses in any way that we can. We have put together a long list of charming boutiques that are perfect for adding the next piece of adorable clothing or chic accessory to your wardrobe.
---
Where to Eat: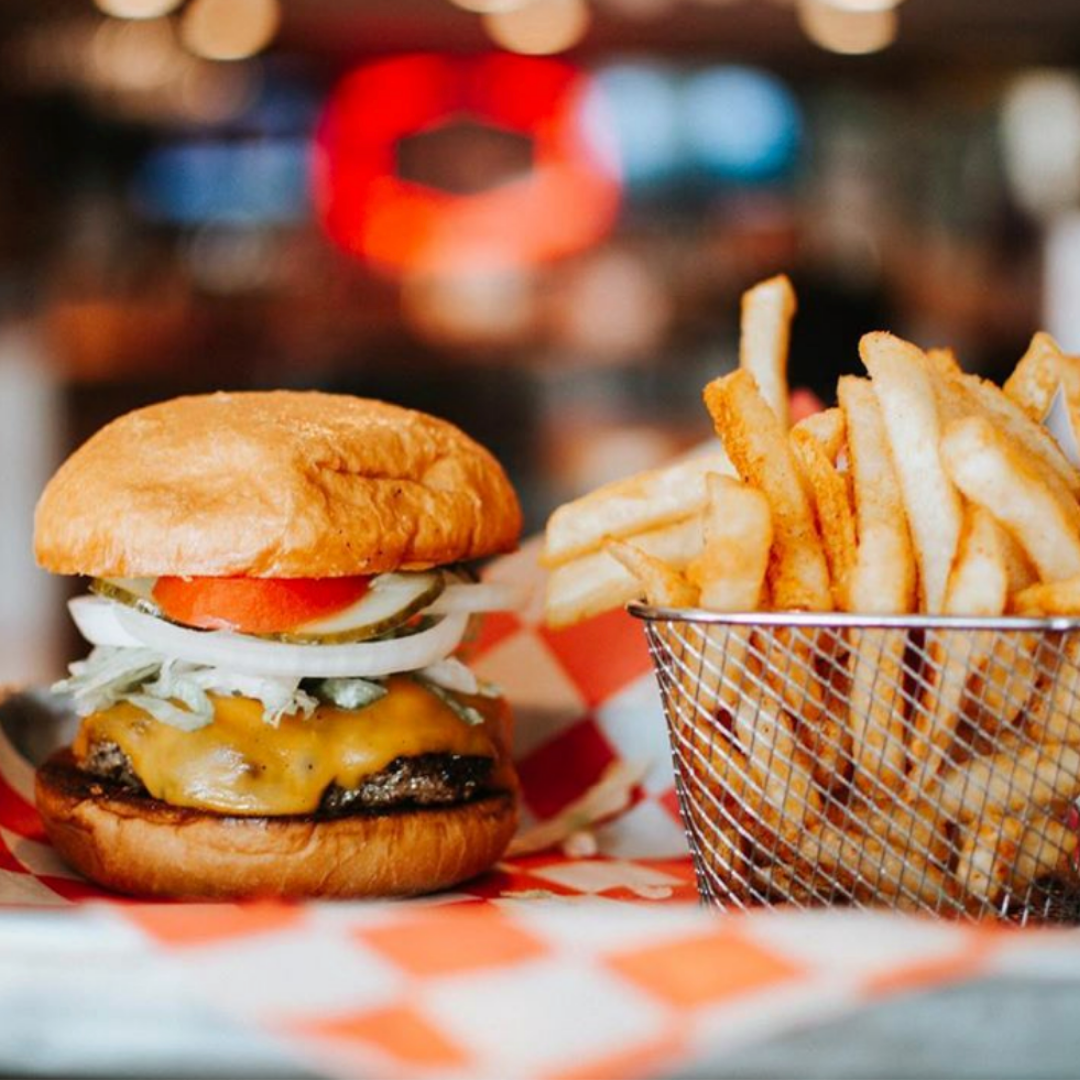 Court Room Sports Grill is a great place to watch the college basketball tournament games or bring the entire family during your spring break trip! With a mix of "Midwest Favorites" and "New Orleans Flavor", your taste buds will be wondering why you've never let them taste this food before! Enjoy your next meal at a place where Indiana and Louisiana become besties.
While we recommend that you try everything once (at least!), some of the local favorites are the Cajun Eggrolls, the NOLA Chicken burger and the Voodoo fries!

Called one of the most unique breweries in the state, you won't want to miss this Lawrence County establishment. Salt Creek Brewery is located in a restored old service garage. Take a seat at the bar and sip one of Salt Creek's award-winning beers. Look around at the brewery's large and growing collection of vintage beer pieces and advertising memorabilia, some of which date back to the 1800's, such as the Pabst Bottle or the Schlitz Brewery Keg.

The Railroad Café is the perfect classic, home-style restaurant to dine-in or carry out on your spring break trip. The Railroad Cafe pays homage to Indiana's rich transportation heritage, serving up home-style food just like grandma made it. Try favorites like the Covered Hopper (biscuits and gravy), and the Hoosier classic, tenderloin sandwich with chips, fries or onion rings.
---
Satisfy Your Spring Break Sweet Tooth:
During your trip we are recommending the tastiest bakeries to satisfy your spring break sweet tooth! Huckleberry's Bakery, Magic Morning Bakery and The Mix are all filled with delicious fresh baked goods. Indulge in a variety of cupcakes, cookies, donuts, cinnamon rolls and much more!
If ice cream is what you're after, we recommend stopping by either Jiffy Treet or Dairy Bell.
Are you an ice cream family? Jiffy Treat is the most delicious and unique ice cream joint in Southern Indiana. Want to try Fruity Pebbles in your ice cream? Yes, please! Or maybe you like the simple, but delicious Butter Pecan? They have it. The whole family will love their wide variety of unique flavors. Located just outside the beautiful Spring Mill State Park sits this wonderful hidden gem.
Dairy Bell provides a delicious treat for those that need a cool refresher. Did you have a long day at work or school? Have you been hiking all day? Take a break here and enjoy an ice cream cone before you move on to your next adventure.
---
Where to Stay:

If you are looking for a rustic and more unique place to stay during your spring break trip, the Spring Mill Inn is your place! Located in the historical Spring Mill State Park, Spring Mill Inn has 74 rooms, an indoor pool, meeting rooms, a dining room and a gift shop. Relax with a coffee beside the fireplace in the dining room or watch the birds outside on the patio. Take a lovely stroll by the lake and watch the sun set after having a delicious dinner in the Inn's dining room. Make your spring break trip a staycation at Spring Mill Inn with rates as low as $69.99. Enjoy the pool, on-site restaurant and acres of hiking trails in Spring Mill State Park. 

This 64-room hotel features a pool, guest laundry service, a fitness center and meeting rooms. Hot breakfast is included with every stay. This is the perfect place to stay if you are looking for an up-scale lodging experience that both the kids and parents will love!
---
Keep an eye out on the blog for our Spring Break Scavenger Hunt coming soon!
To learn more about Lawrence County, click here.
Due to COVID-19, visitors are required to practice safe social distancing protocol when in public. Masks will be necessary to enter inside establishments and are to be worn in situations when social distancing is not possible. These safety measures should allow everyone to have fun, all while staying safe.