In addition to rugged limestone and ridges in Lawrence County, there is an underground maze of caves and subterranean rivers. That's why we call ourselves "Limestone Country."  Among the limestone, the Bluespring Caverns and Spring Mill State Park are exciting caving destinations, but you don't have to be an experienced spelunker to explore them.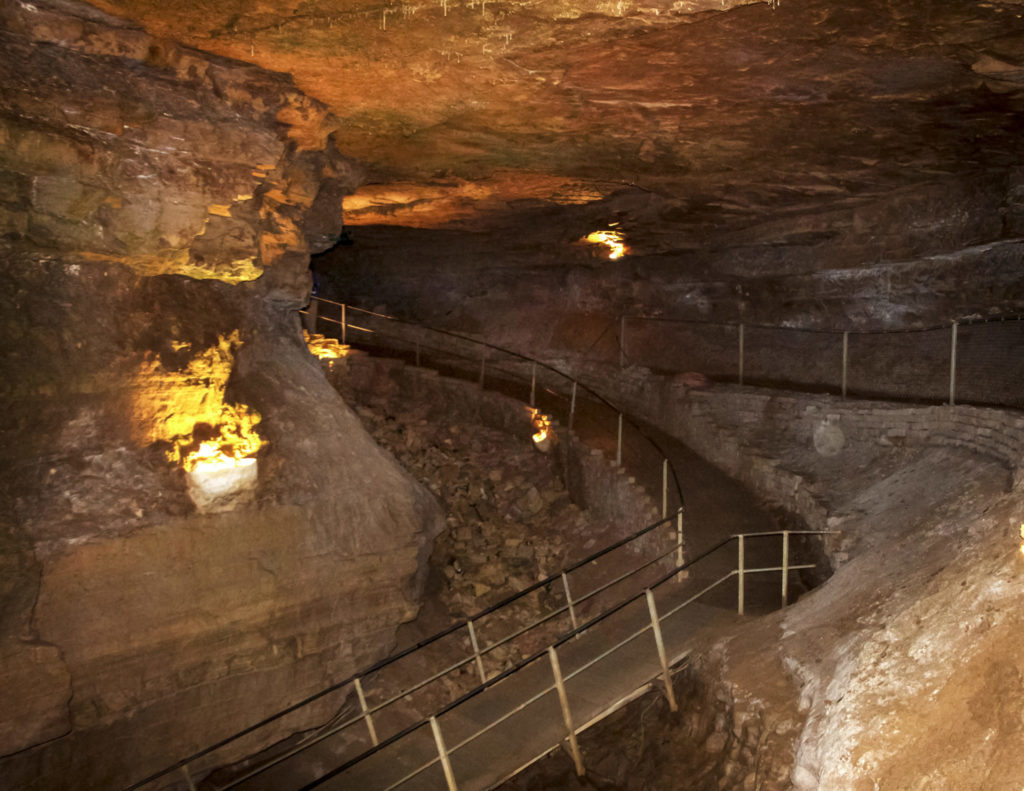 Why are there so many caves in Lawrence County?
Lawrence County is rich in limestone which is found underground in the Stone Belt, a unique and limited area that is only 35 miles long and 10 miles wide. Limestone is the source of the rolling hills, rocky terrain, caves and caverns around the county.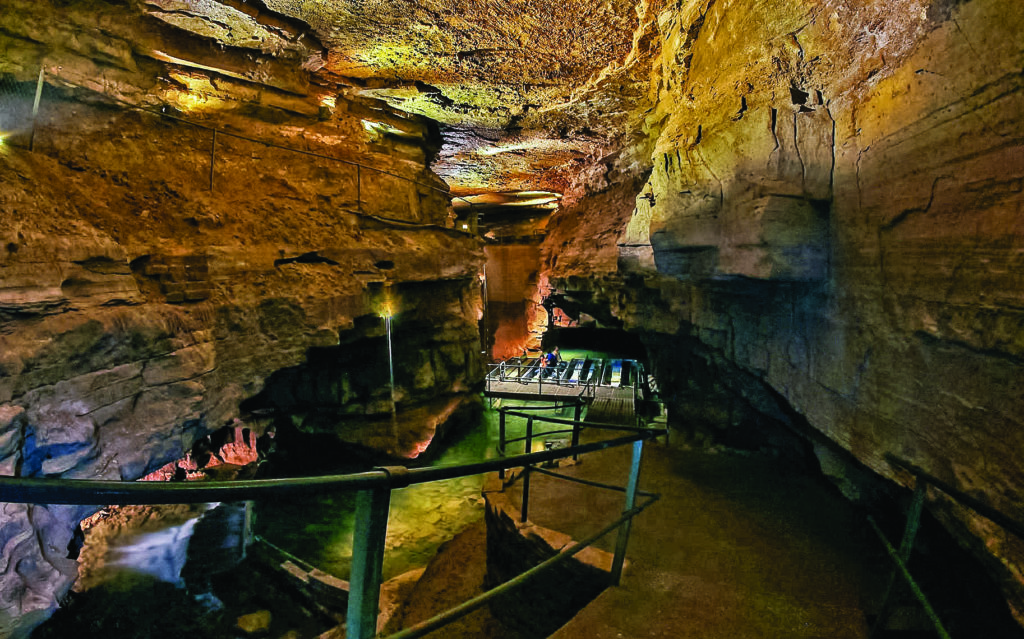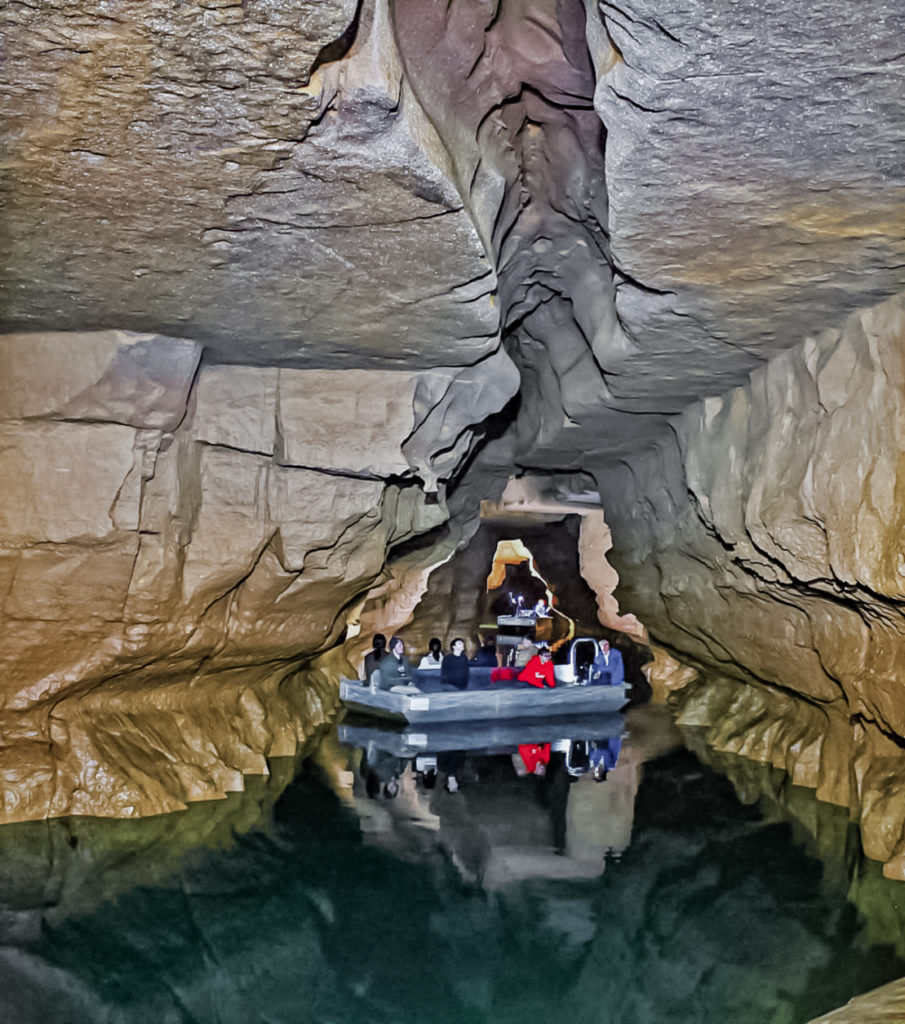 Bluespring Caverns opens every year in mid-March. The unique underground tour is the perfect family-fun activity. Bring a jacket! It's a cool 53 degrees year-round. At 100 feet below the surface of the earth, you will explore an underground river for an unforgettable adventure. Tour guides pilot custom-made boats along the subterranean river for over a mile, pointing out native rare Northern blind cave fish and blind crawfish. Learn why they are blind from your guide. During the tour, you'll learn about the natural forces that are still at work creating enormous caverns and caves below the rolling hills of southern Indiana. For those seeking a higher level of adventure, three-hour kayak tours can be scheduled in advance to explore America's longest navigable underground river.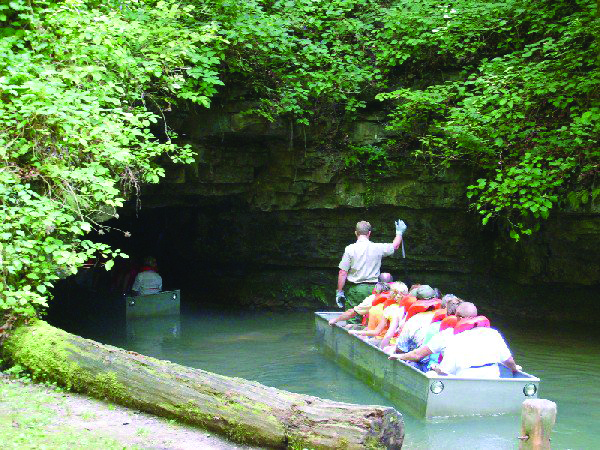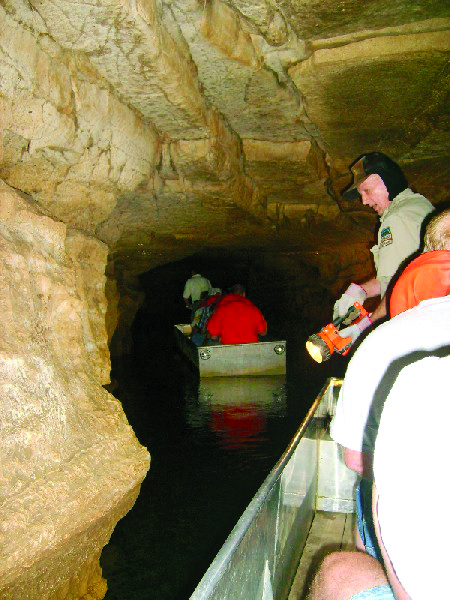 Spring Mill State Park is home to Bronson, Twin, Donaldson, Hamer and other caves. This cave system provides a constant water source that never freezes. Take a guided underground boat tour of the Twin Caves, open daily Memorial Day through July. Then, tours are open weekends only from August through mid-October. Check the Park website for additional open days, that may be posted. The two caves are connected by a short river in the bottom of a limestone sinkhole. Guides point out fascinating cave formations and rare aquatic creatures. Because they are underground and maintain a 54-degree temperature, cave exploration is the perfect way to beat the heat. It is advised to reserve your cave tour in advance.
The other caves in Spring Mill State Park can be explored on foot. Self-guided tour maps are available, but hikers should be prepared for a somewhat rugged trek. Occasionally, the park Naturalists lead hikes to these caves for guided tours. Check the Spring Mill State Park calendar of events for guided tour dates. Groups are welcome and should be registered.
We invite you to discover Limestone Country (Lawrence County), where gentle hills, underground caves and subterranean rivers are formed by precious limestone.
Stay on grounds at the comfortable Spring Mill Inn at Spring Mill State Park. Please note, this Inn will be closed for renovation from November 13, 2022, to early 2024. For other lodging options, click here.