Did you get engaged recently? If so, congratulations! Now, where are you going to say, "I do?" Consider Lawrence County, Indiana for your special day. Here, you'll avoid the big city costs, and set the stage with a stunning backdrop of Southern Indiana rolling hills and dramatic stone terrain in Limestone Country. A variety of venues await you offering historic elegance to rustic-chic. We've put together a convenient list of venues to help you find the perfect place for your dream-come-true wedding day.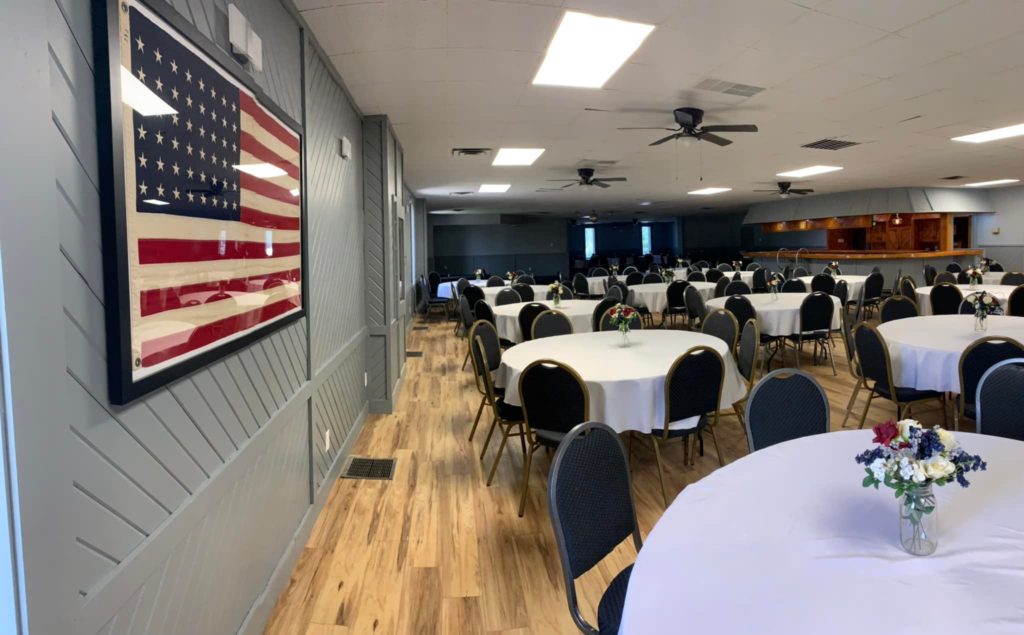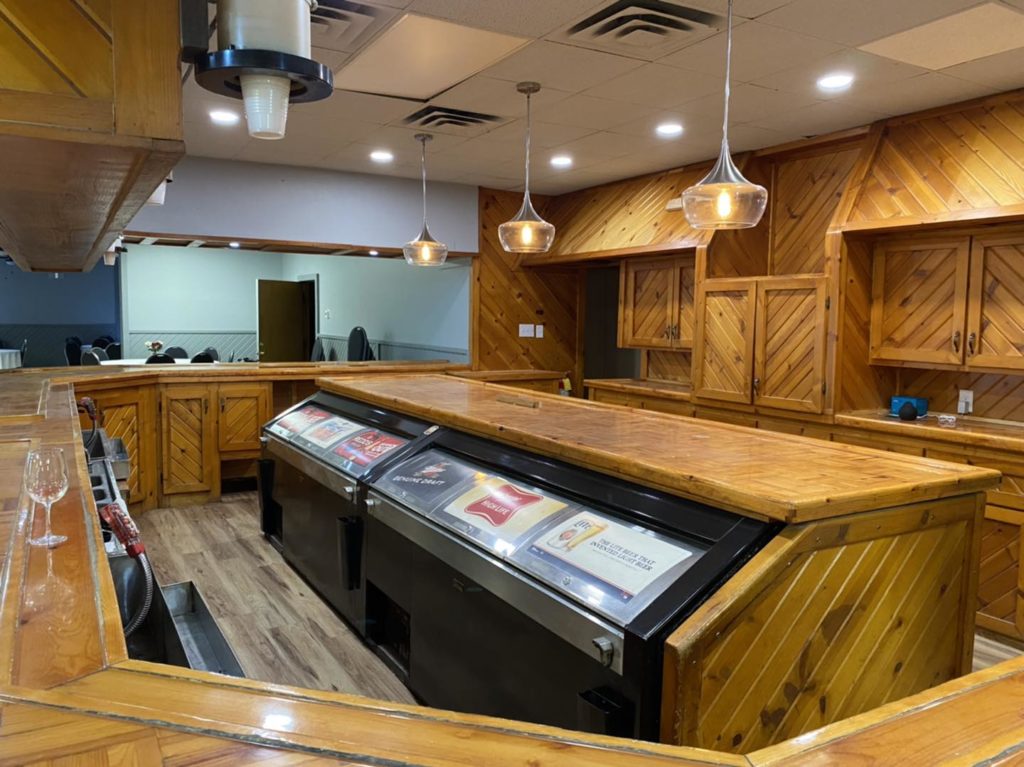 The newest facility just opened in the summer of 2022. Shiny and new, The Artemis can seat up to 300. The room has a stage, dance floor complete with disco ball and a stunning bar area. The unique bar top is a parquet inlay and 24-foot long, certainly big enough to serve all of your guests. The walls and flooring are neutral, so your theme and colors will pop! For even more color, check out the cool lighting options. Your caterer will love working in the full kitchen with spacious commercial coolers. There's plenty of electrical outlets for music equipment, projectors or whatever equipment you need. Eager to make your vision a reality, the staff make it easy and handles the details. Free ample parking will be a convenience for your guests.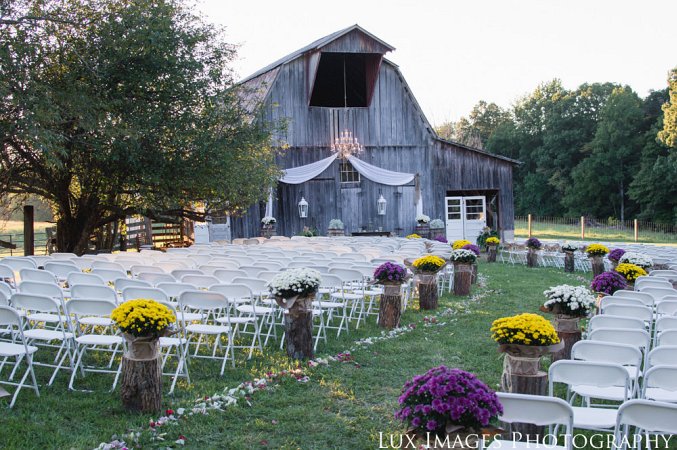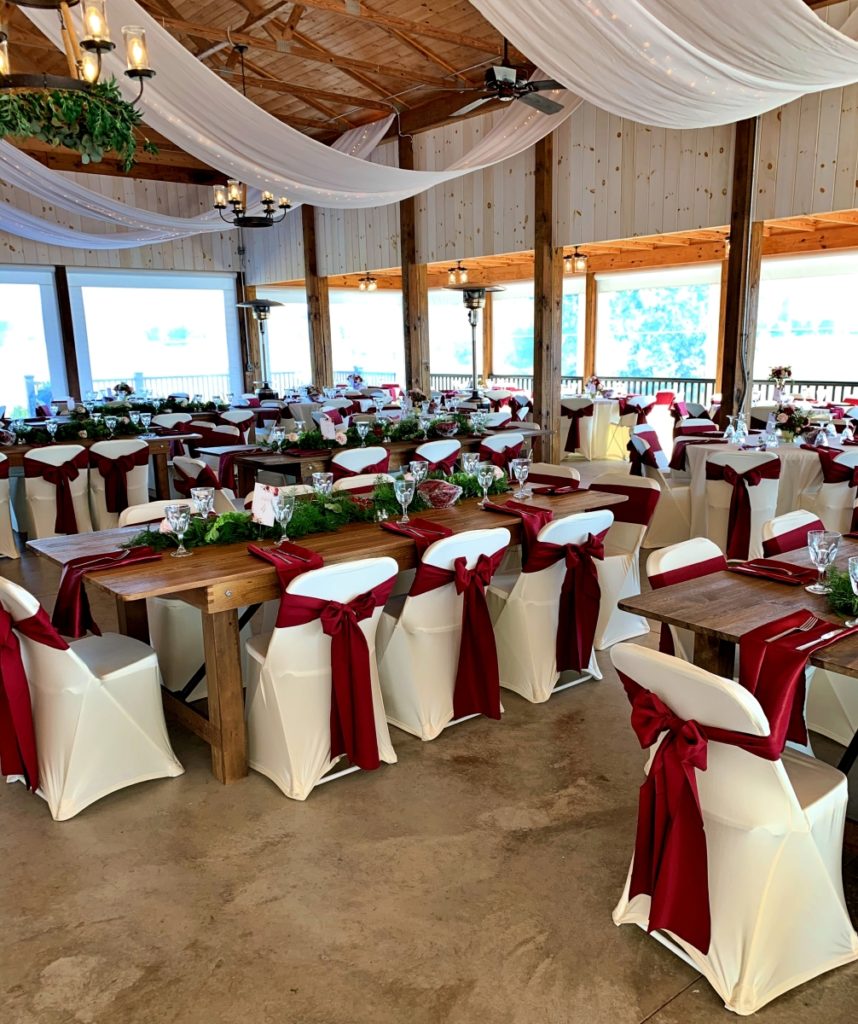 With gently rolling hills and wild meadows, the Loft at Walnut Hill Farm is naturally breath-taking. Just take-a-look at the photo gallery. Both indoor and outdoor ceremonies and receptions are simply stunning. Twinkle lights, crystal chandeliers, tulle and flowers contrast with the barn shiplap and dramatic ceiling beams creating a spectacular setting. A 5-room, climate-controlled bridal cottage will host you and your wedding party as you prepare for the ceremony. Chairs, tables, linens and accessory rental on-site make it easy to plan your celebration. Choose your own caterer or ask us for a list of preferred vendors. A decked out bridal suite will host you and your wedding party as you prepare for the ceremony. We've thought of everything at Loft at Walnut Hill Farm.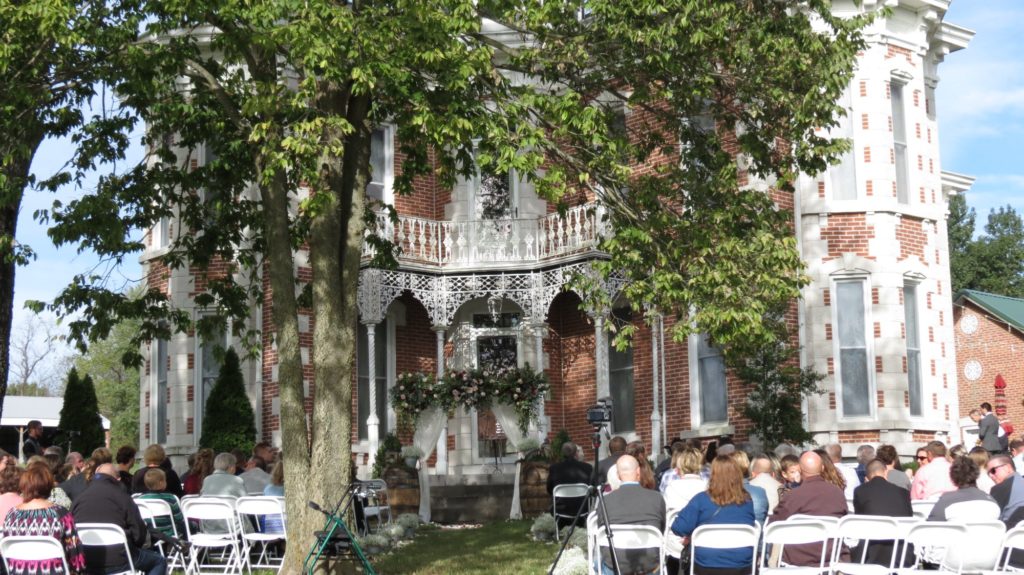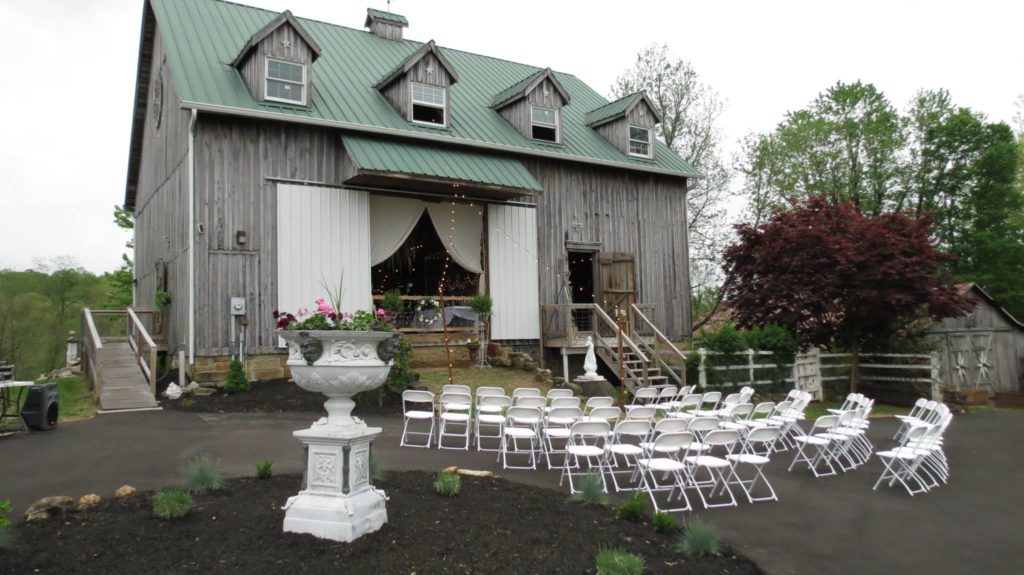 Victorian elegance on an antique farm creates a magical wedding destination full of possibilities. This historic Victorian mansion and barn were built in 1879. Get married indoors or out, at the mansion or at the barn. Anywhere you choose at Guthrie Meadows, it will be lovely and uniquely yours. These photos illustrate just how charming and versatile this venue can be. No two weddings are alike! The natural setting is beautiful on its own; however, add your personal style, and this place will be an exceptional reflection of you. Your wedding photos will be gorgeous memories, and your guests will be impressed.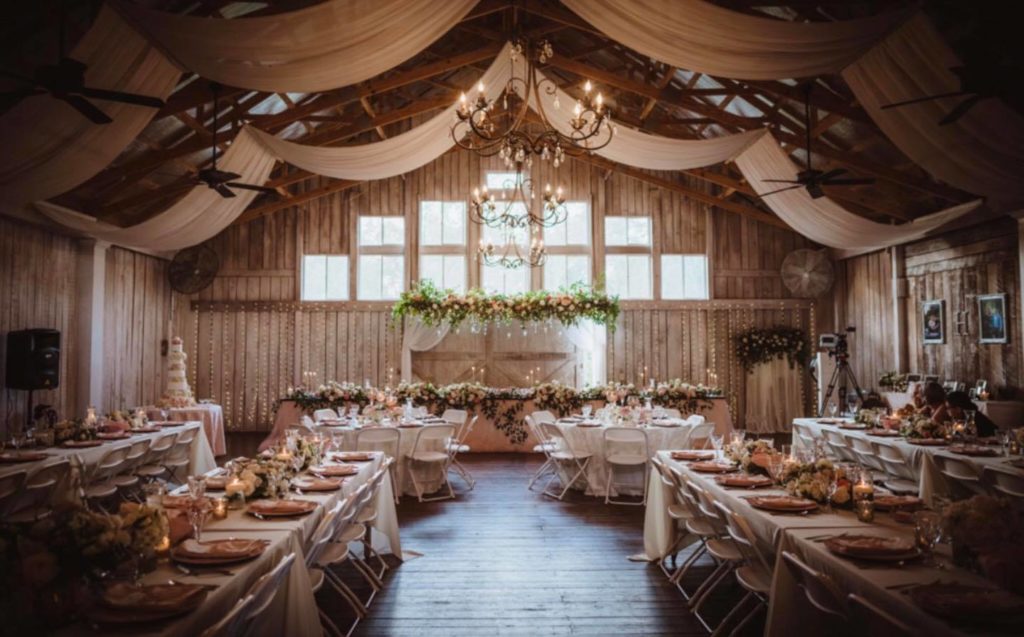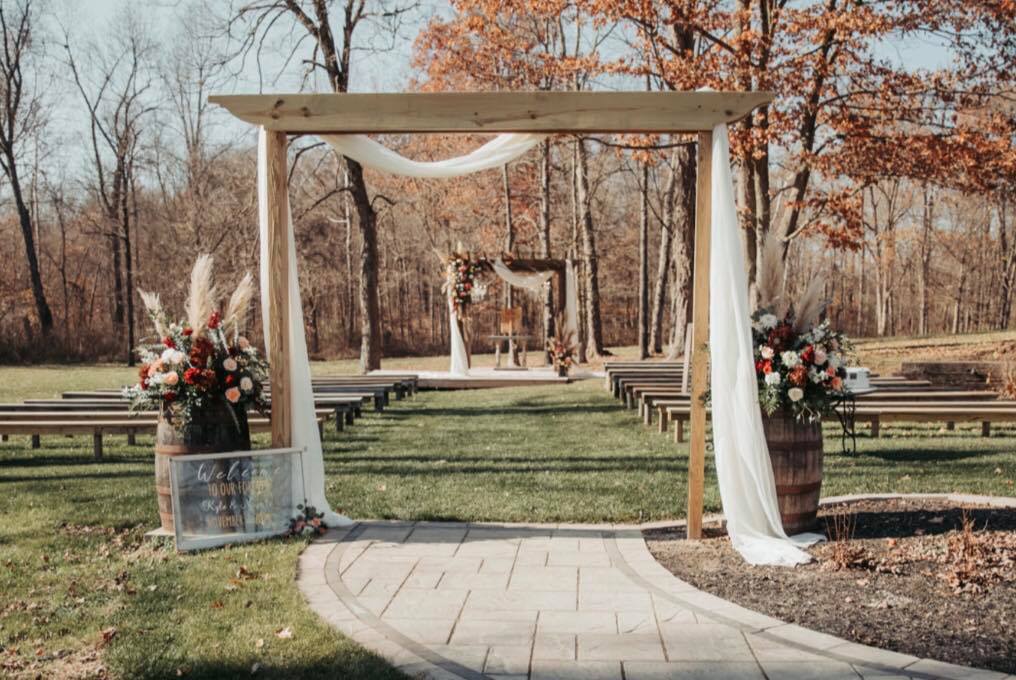 Nestled among the trees, this beautiful barn venue offers a stress-free experience and a one-wedding-per-weekend promise. The photos speak for themselves. This venue can be dressed up to be lavish or decorated to be casual. Inside or out, they supply tables and chairs. Because you choose your vendors, your special day will be truly unique. The scenic grounds offer so many striking photo ops, and you will have open access. At Laural Mill, the owners take great care to make your wedding match your dreamiest vision, while eliminating the headaches and stress.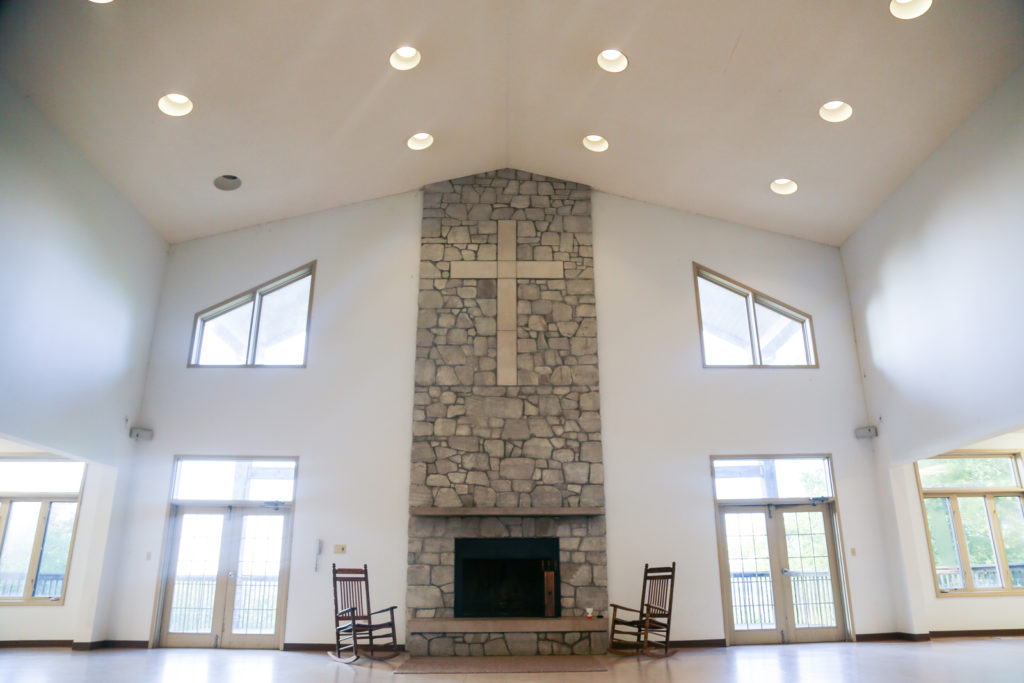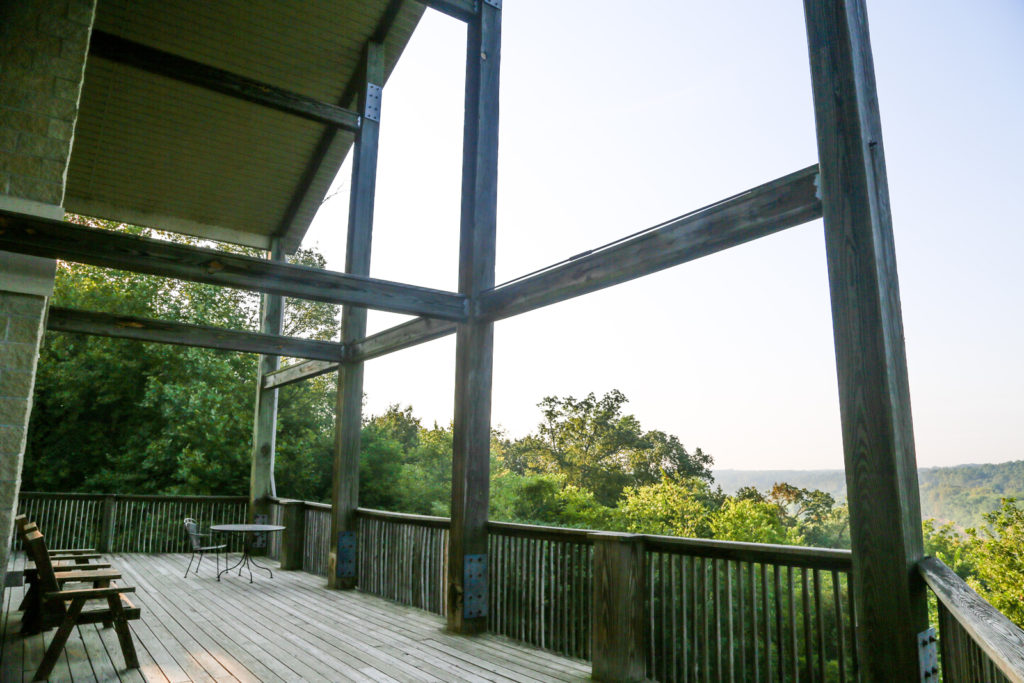 Perched atop a wooded, limestone bluff overlooking the White River, this breath-takingly scenic venue features Overlook Lodge. It spans 10,735 square feet on two levels with a commercial kitchen including a walk-in cooler, large limestone fireplace and a deck overlooking the river valley. Tall windows light the room and provide a view of the nature surrounding the building. The gazebo situated in a canopy of trees is just one of the many romantic and natural spots for pictures. This venue is versatile, mostly used as a church or family camp. As such, cabins and RV hook ups, fire-pits and a game room are available for your guests and wedding party. You might even consider a campfire cookout for your rehearsal dinner.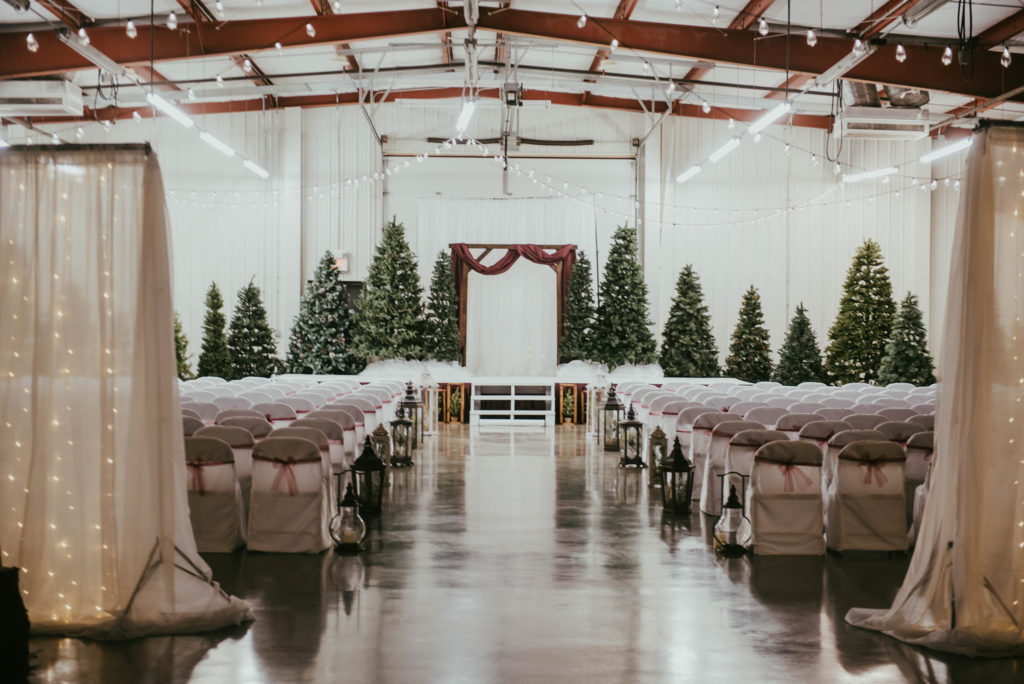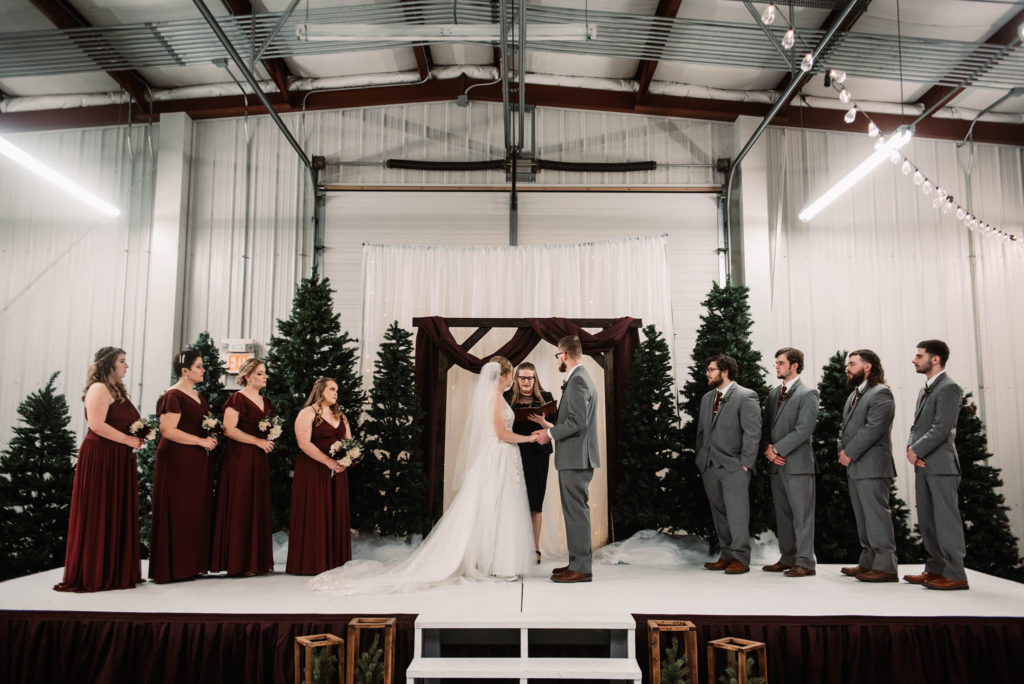 Maybe you haven't considered the fairgrounds for your wedding, but perhaps you should. At the Lawrence County Fairgrounds, several buildings are available for rent year-round! Already designed for events, you will have a large space with a blank canvas. Your decorating talents could transform the space into whatever your heart desires. If you'd like an outdoor ceremony, there are plenty of spots where your imagination could go wild. Choose your caterer and other vendors. Here, there are so many affordable possibilities.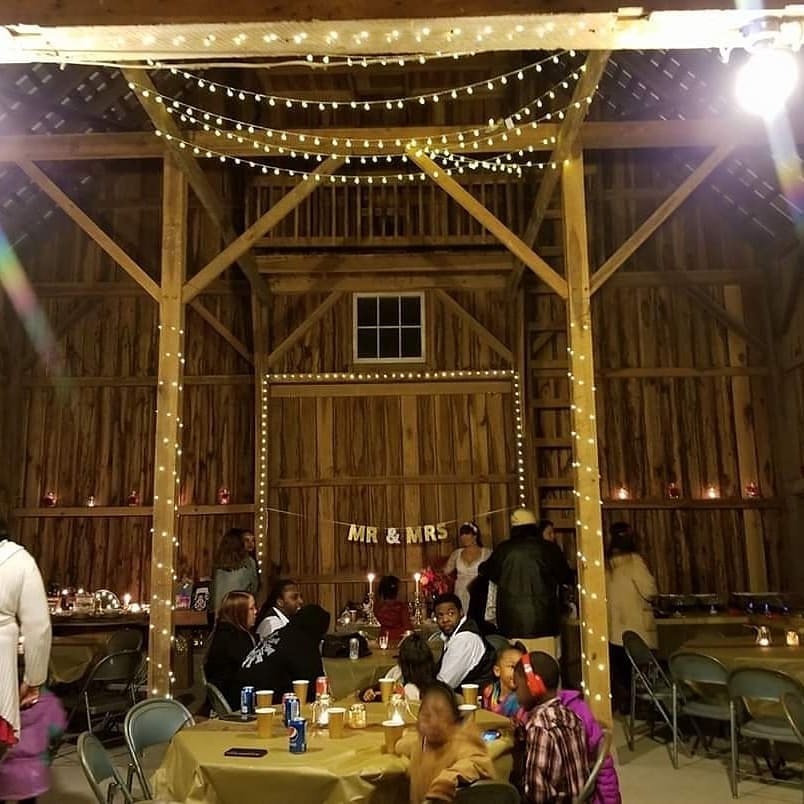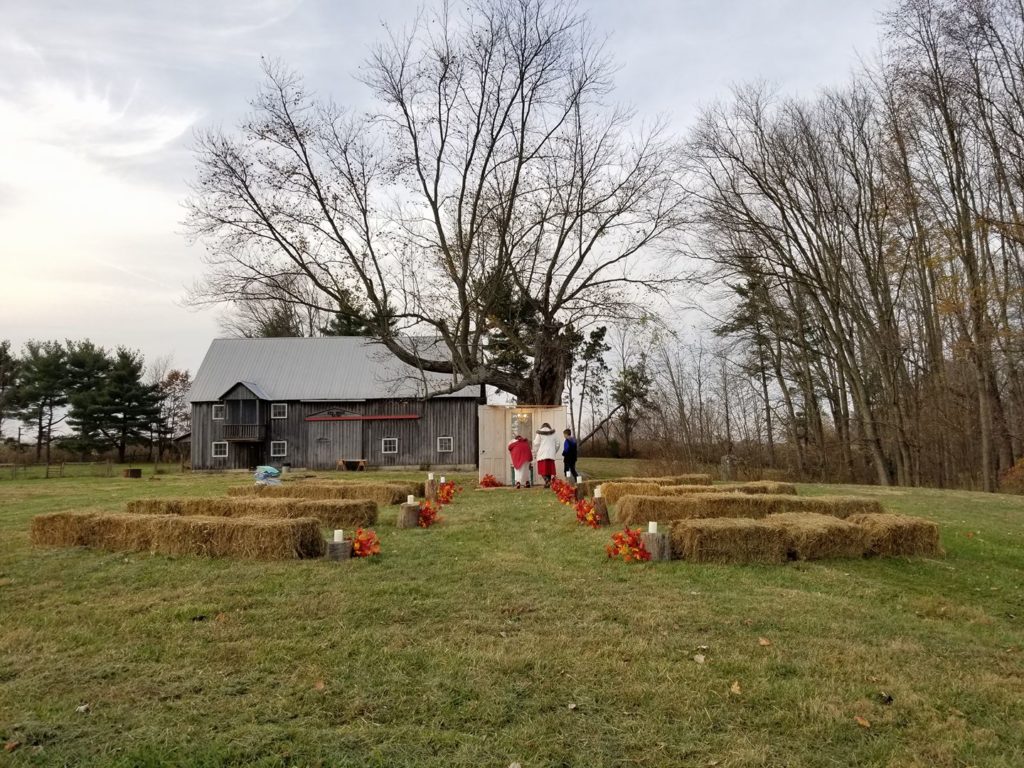 This historic barn was built in the 1850s and has recently been renovated specifically to host events. Situated in a combination of open spaces and trees, this venue can accommodate a small wedding of up to 75 guests. Here, you can embrace the authentic, antique barn atmosphere with a country-themed wedding. Customize Red Brick Bridal Barn with your decorations – the owners will even help you put them up. In addition to the barn and surroundings, an adorable bridge on grounds will make your photos even more romantic. If rustic-country is your theme, consider Red Brick Bridal Barn.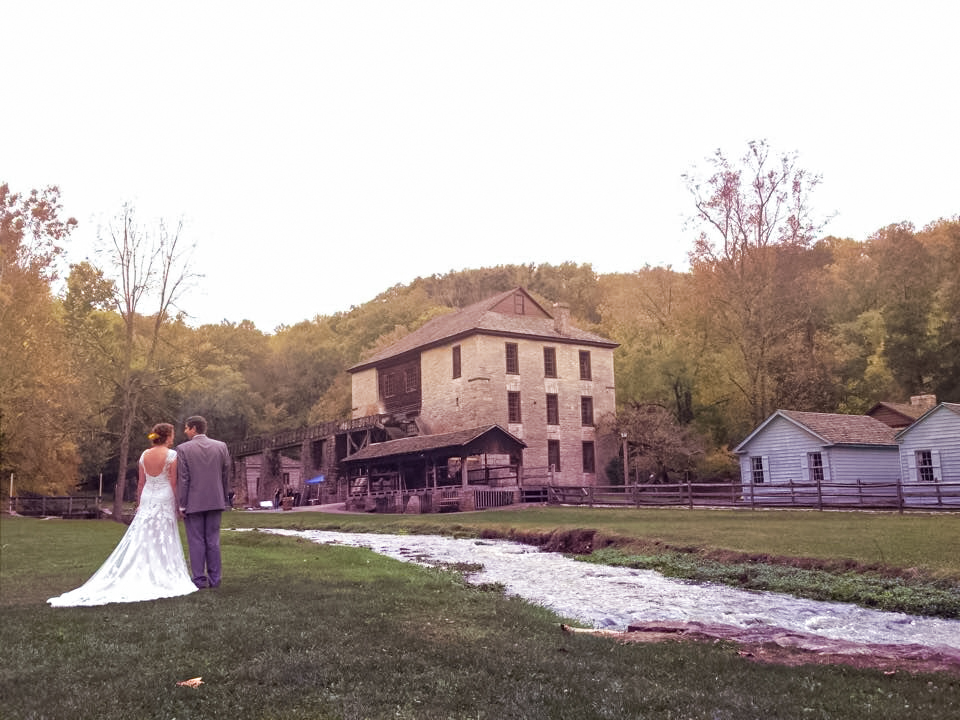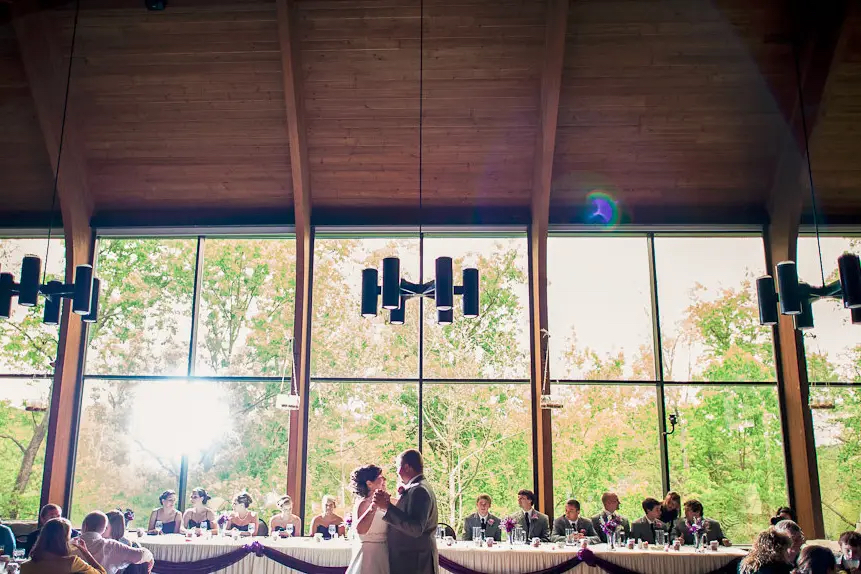 Note: Now until Spring 2024, the Spring Mill Inn is closed for renovations. However, they are booking now for late 2024. Otherwise, the other park locations remain open.
A lush forest, a lovely variety of flowers and gentle rolling hills will greet you and your guests on your wedding day at Spring Mill State Park. With a variety of event rooms, they can accommodate up to 200 guests inside. On-site catering and a professional event staff will make your planning a breeze. They also offer a bridal suite, groom quarters, cocktail hour, an outdoor wedding venue and overnight rooms for your guests and wedding party. Best of all, the views and photo ops will be gorgeous and romantic, no matter what time of year. Your photographer will be delighted at all the outdoor photo backdrops with trees, wild-flowers, streams, scenic trails and Pioneer Village sites. Guests will come to celebrate your wedding, but will want to stay longer for the picturesque nature and amenities.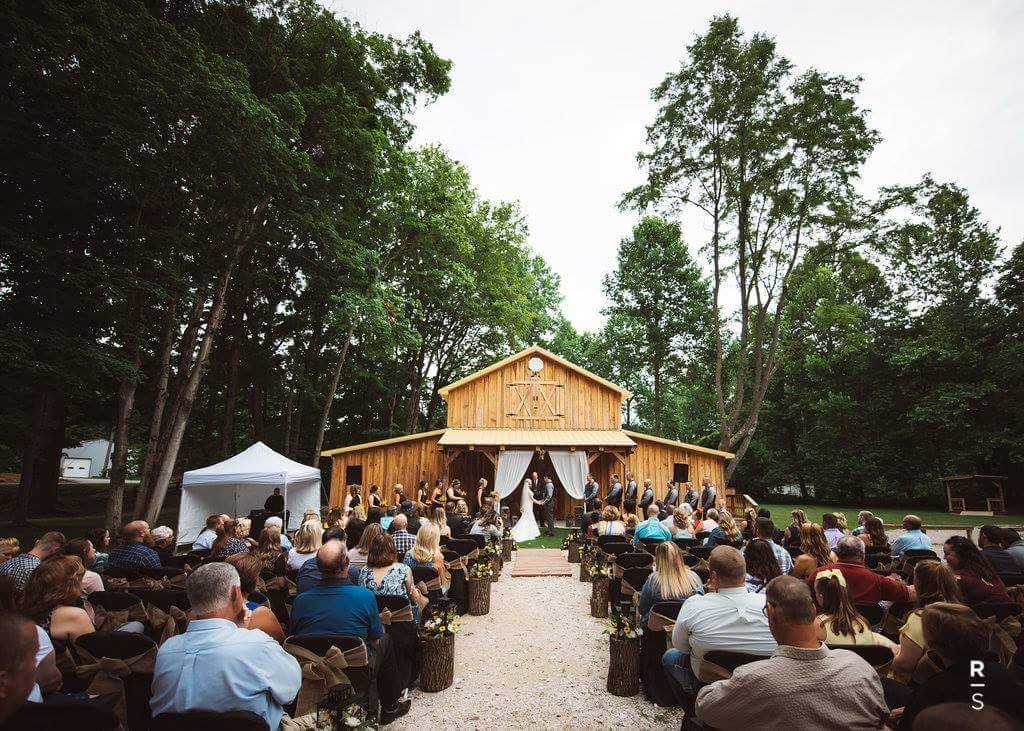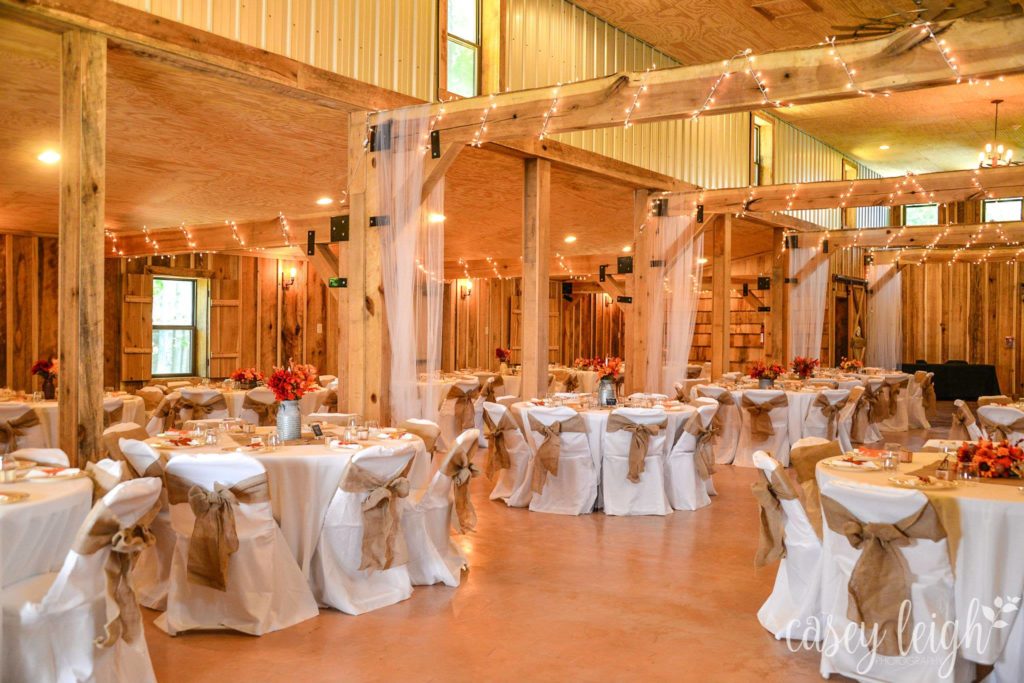 This indoor and outdoor venue offers wedding planning services in addition to the versatile barn and picturesque surroundings. Sure to make your guests reach for the tissues, a small, covered bridge provides a one-of-a-kind entrance for the bride and her father. At this venue, you can "turn up the chic" in the rustic-chic with the addition of twinkle lights, flowers, greenery and textiles. Keep it rustic or go for the glam, it is up to you. Spring Creek Event Barn offers a list of services including tables and chairs, linens, full kitchen, heat and A/C, a bridal suite and a list of preferred vendors.
In Lawrence County, you'll find accommodations for your guests to be affordable and easy to book. Click here for a complete list of area hotels.
While you and your wedding party are in town, we invite you to dine in our local restaurants. Find one to match your appetite by clicking here.
In Lawrence County, we are a friendly place where the soft rolling hills meet the rugged limestone landscape. Unending scenic surroundings and a charming way of life will welcome your guests and create a lovely setting for your special celebration.