Cave Celebration Day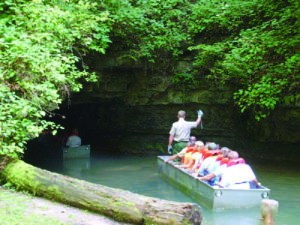 CAVE DAY
Spring Mill State Park sits right in the middle of the Karst Plains which explains why there are so many caves there! Learn more about the caves inside the park as we celebrate Cave Day this weekend.
Friday, June 2nd
6pm: Kid Campfire Songs – Join Sydney at the campground amphitheater for a time of fun camp songs to sing together. Recommended for kids of all ages. 30 min.
Saturday, June 3rd
Cave Celebration Day!
9am:  Hidden Cave Hike – Join Tony for a 1-hour hike on Trail 5 that will meander off trail to Rubble Springs Cave.  Rugged.  Meet at Lakeview Activity Center.
10am: The Life of a Salamander –Learn about the lifecycle of a salamander and what adaptations make them so special with Naturalist Sydney.  Meet at the Lakeview Activity Center for this 25 min program.
1pm:  Cave Bats of Indiana – Join DNR bat survey coordinator, David Wiles, for a 30-minute talk about our amazing cave dwelling bats in Indiana!  Lakeview Activity Center
1pm:  Endless Cave Trip – Must reserve spot in advance for this 2-hour, off-site adventure into Endless Cave. $20 per person. Limited space. 14 years and older. For information contact Sheree at sbelt@dnr.in.gov or 812-849-3534.
3pm: Shawnee Cave System Hike – Join Veronica on a hike around most of the Shawnee Cave System to learn about our caves and how they are all connected. Meet at Twin Caves parking lot. Moderately rugged. 1.5 hours.
9pm: Full Moon Hike-Join Anthony at the Lakeview Activity Center for a 1-hour moderate night hike Trail 5 to learn about the Full Strawberry Moon! Good hiking shoes and hiking sticks recommended. Red flashlights available and recommended. 1 mile.
Sunday, June 4th
9:30am: Morning Mindfulness Hike – Join Veronica on a leisurely walk around Spring Mill Lake to reflect on your weekend in the woods. Meet behind Lakeview Activity Center. Moderate. 1 hour.
*Twin Caves Boat Tours:  9am-5pm; Open
*Pioneer Village:  Buildings open Daily 9am-4:30pm; Interpreters on Wednesday-Sunday
*More info to come
Park Entry Fees May Apply
Related Events