Limestone Volkswalk 10k/5k
June 24th @ 9:00 am
EDT
Free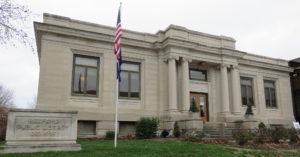 LIMESTONE VOLKSWALK
Join us for a guided volkswalk through two historic downtown neighborhoods. Since it's Limestone Month, this walk will feature special limestone homes, buildings and more. This tour will take also take you through the Limestone Heritage Festival where you can stop to enjoy the festivities.
Begins at Hardees at 9:00 AM
1510 16th Street – Bedford, IN 47421
The 10k will last approximately 2.5 hours
There will be a stopping point if you would only like to do a 5k.
Related Events