Weekend Programs at Spring Mill
December 11, 2021

-

December 12, 2021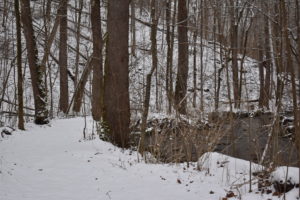 INTERPRETIVE PROGRAMS
As colder weather begins in Indiana, we all tend to cuddle up indoors. When you start to feel the cabin fever creep in, take a look at what you can do at  Spring Mill State Park.
Here are the programs this weekend:
Saturday, December 11th
11am: Shawnee Cave System Hike – Join Naturalist Morgan and hike the majority of the Shawnee Cave System while hearing about caves and rock formations. Meet at Donaldson Cave parking lot. Rugged, 2 miles.
1pm: Hidden Cave Hike – Meet Tony at the swimming pool parking lot for an off trail hike out to see one of our smallest cave systems. Rugged. (Rod Cave system) Rugged, 90 minutes.
6:30pm: 3rd annual Christmas Lights Stroll – Join our naturalist on this fun 1 mile easy hike on Trail 7 that will be lit up for the night. Free hot chocolate and cookies will be served after your hike. Learn about creatures of the night and their winter survival skills. Meet at Tulip Poplar Shelter.
Sunday, December 12th
1pm: Cave River Valley Hike – Come explore this beautiful, primitive property managed by Spring Mill. Meet Sheree at Donaldson parking lot and car pool 15 miles to CRV. 2 hour hike. Very Rugged. Waterproof boots recommended.
Related Events