For 74 years, this unique, orange and puckery fruit has been celebrated in Lawrence County's Mitchell, Indiana. Here, persimmons thrive and grow until September when they ripen immediately after falling from the trees.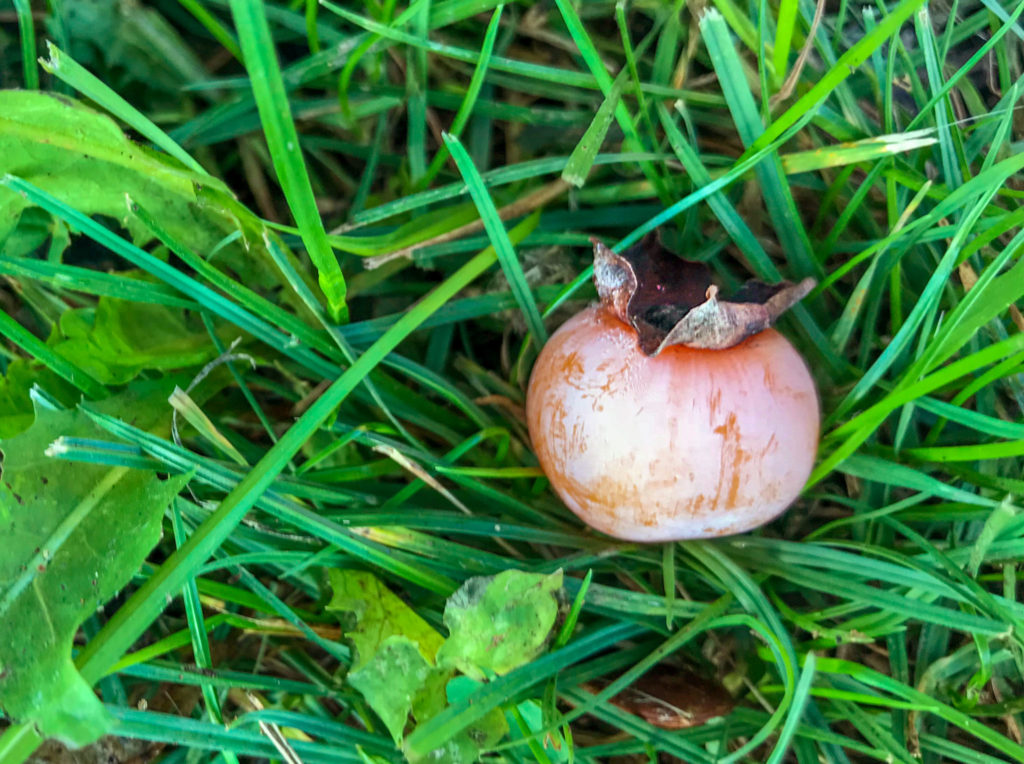 Let the picking and preparation begin.
Persimmons are harvested from the ground, after they fall from the trees. Choosing the best persimmons is a special skill. And, before baking can begin, the persimmons need to be transformed into pulp. Here, Judy Shaw demonstrates harvesting and making the persimmon pulp. https://www.youtube.com/watch?v=eAu1-7PcLjQ
And then, Yum!
Including persimmons in recipes is how persimmons taste best. Recipes have been passed down through family generations, traded among friends and taste-tested in Lawrence County kitchens and restaurants. Secret recipes are guarded almost fiercely as Fort Knox. But, if you are lucky, you will find someone willing to share a tried-and-true, mouth-watering persimmon recipe like Judy Shaw has here. https://www.youtube.com/watch?v=BYHQlWZTQFU
Spring Mill State Park Candlelight Tour kick off
This year, The Persimmon Festival kicks off on Saturday, September 18 at the Spring Mill State Park Candlelight Tour. From 4p.m. until 9 p.m., the Pioneer Village shimmers with lanterns and candlelight.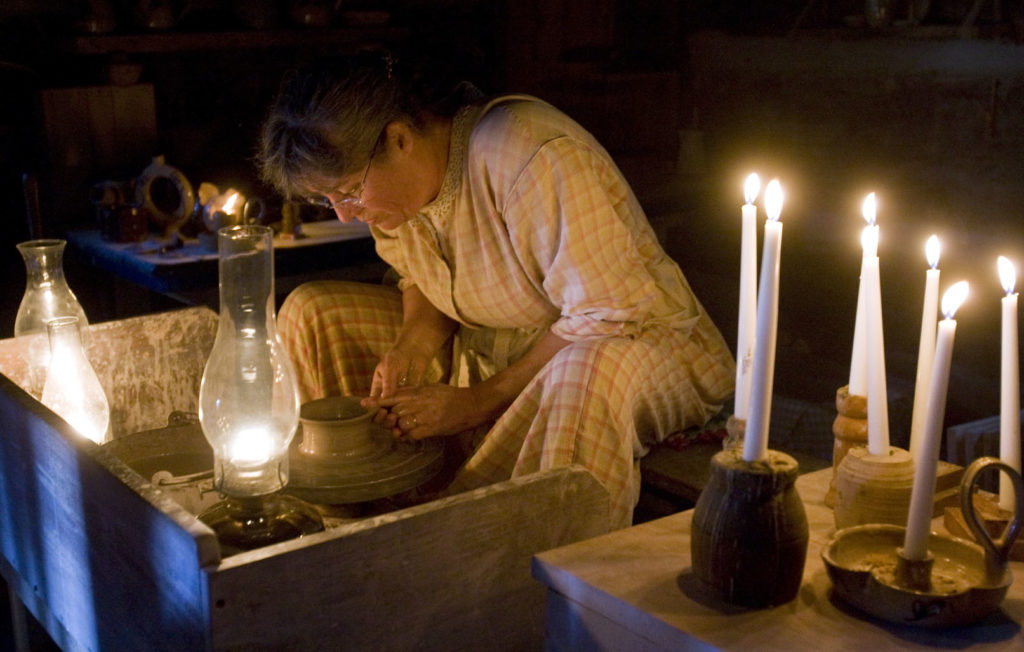 This special stroll through Pioneer Village, busy with pioneer life, provides a glimpse of a fall evening in the 1800s. Color-edged leaves, hay bales, scarecrows and corn stalks create autumn magic as the smell of persimmon goodies signal festival time is here. Come hungry for the ham and beans dinner, popcorn balls, carmel apples and persimmon desserts. Proceeds benefit the many charity, educational and cultural projects supported by the Mitchell Chapter of Tri Kappa.
What's New at the 74th Annual Mitchell Persimmon Festival
Then on Monday, September 20, The Persimmon Festival comes alive. Open through Saturday, September 25, this celebration is packed with parades, pageants, contests, activities, demonstrations, crafts and vendor booths. NEW this year, the Bear Hollow Wood Carvers will demonstrate and auctioning their unique carvings on Friday and Saturday, Sept. 24 & 25.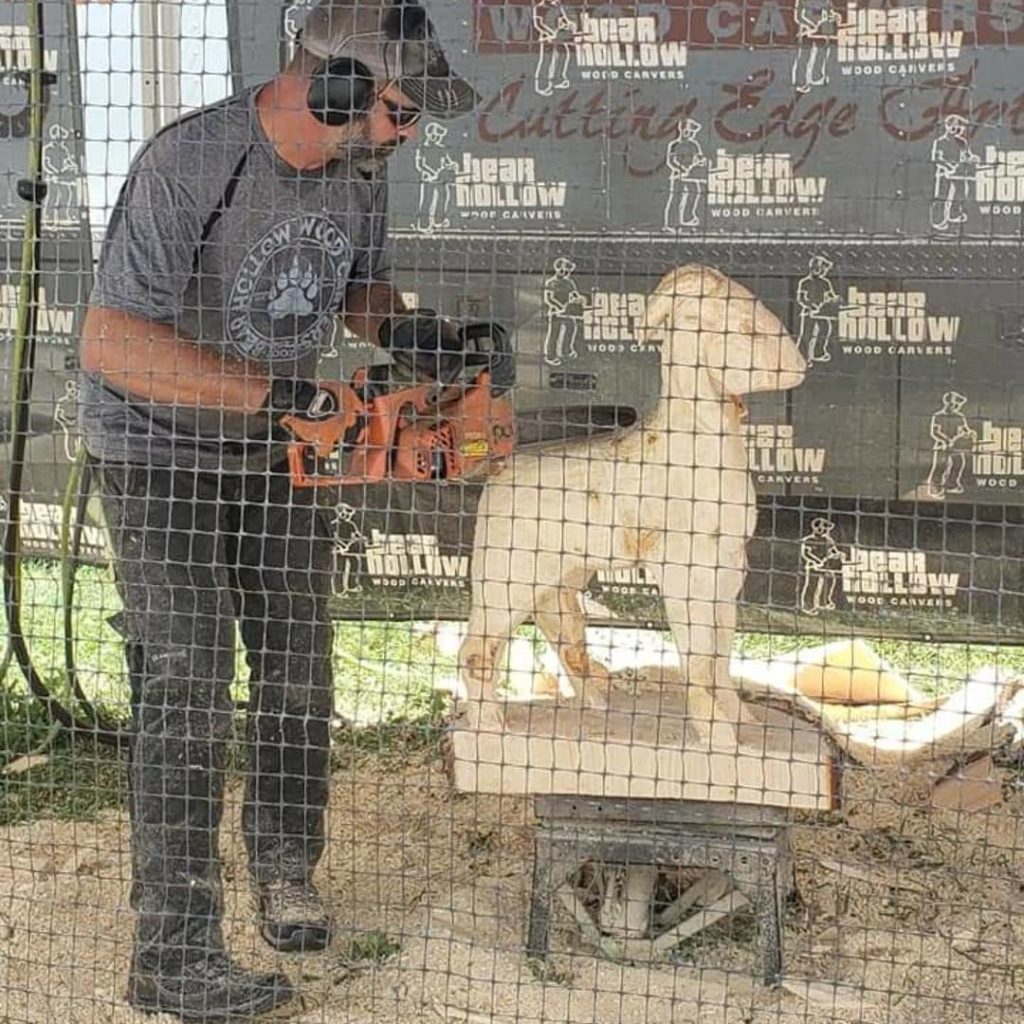 Scrumptious Festival Food!
As always, you'll find some of the best food you have ever tasted. And, yes, some of the best food you have ever tasted will be persimmon recipes including, but not limited to persimmon pudding, cookies, and ice cream. To compliment your persimmon treats, other festival food favorites like tacos, corn dogs, BBQ, tiger ears, and cheeseburgers will be easy to find. Wash it down with coffee, iced tea, lemonade, cream soda, apple cider, soft drinks, or water. With so many temptations, come hungry and thirsty!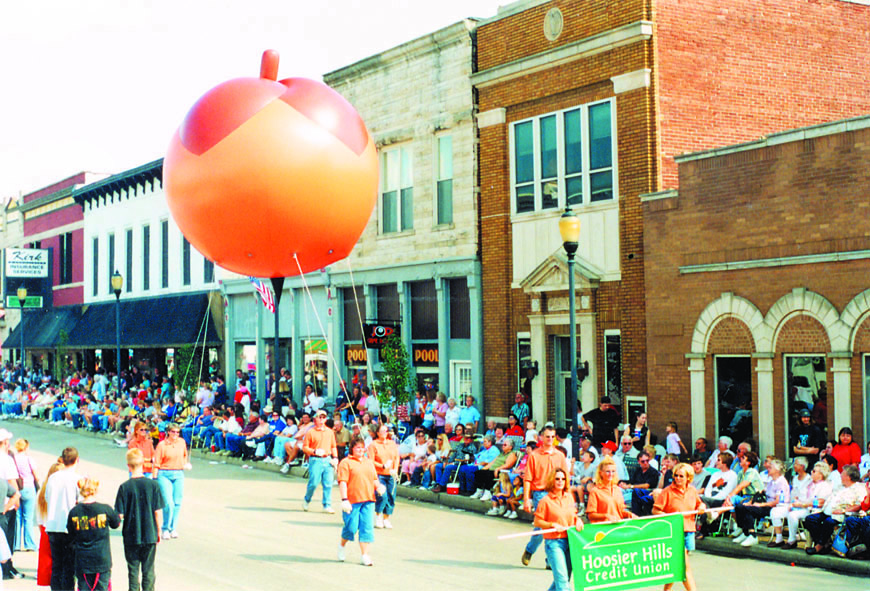 Lots to see and do!
The Persimmon Festival provides so many ways to work off your persimmony treats. Shop the arts and craft booths. Peruse the business vendors. Attend the parade. Meet and greet the pageant winners. See displays throughout the festival. Watch the many interesting demonstrations. Experience the excitement as you ride the carnival rides every evening from 5 p.m.–10 p.m. and on Saturday from noon–10 p.m. Put a bounce in your step with the on-going live entertainment. Festival favorites plus new activities every day will keep you coming back to the festival all week long. It is a full schedule, so plan your trips to the festival here. http://persimmonfestival.org/