Autumn has so much to offer in Lawrence County. With the trees ablaze with vibrant colors, everywhere you look is breath-taking. It seems the whole county is alive with the joy of leaf-peeping, harvesting, pumpkin and apple-picking and a soulful appreciation of the bounty fall brings us.
Celebrating Harvest Time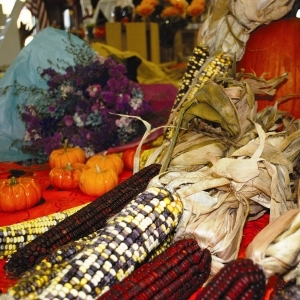 Applacres is worth the drive and is located right off IN-37 in Bedford. You can see it right from the highway. They have everything you'll need to be prepared for the fall season. Shop for pumpkins, mums, popcorn, freshly squeezed apple cider, locally grown fruits and vegetables, homemade jams, jellies and fixins'. Oh, and did we mention apples – freshly picked from our own orchard? What could be better than caramel apples, especially this time of year? Try our unique freshly made drink – cherry apple cider! You'll love the selection and hometown hospitality.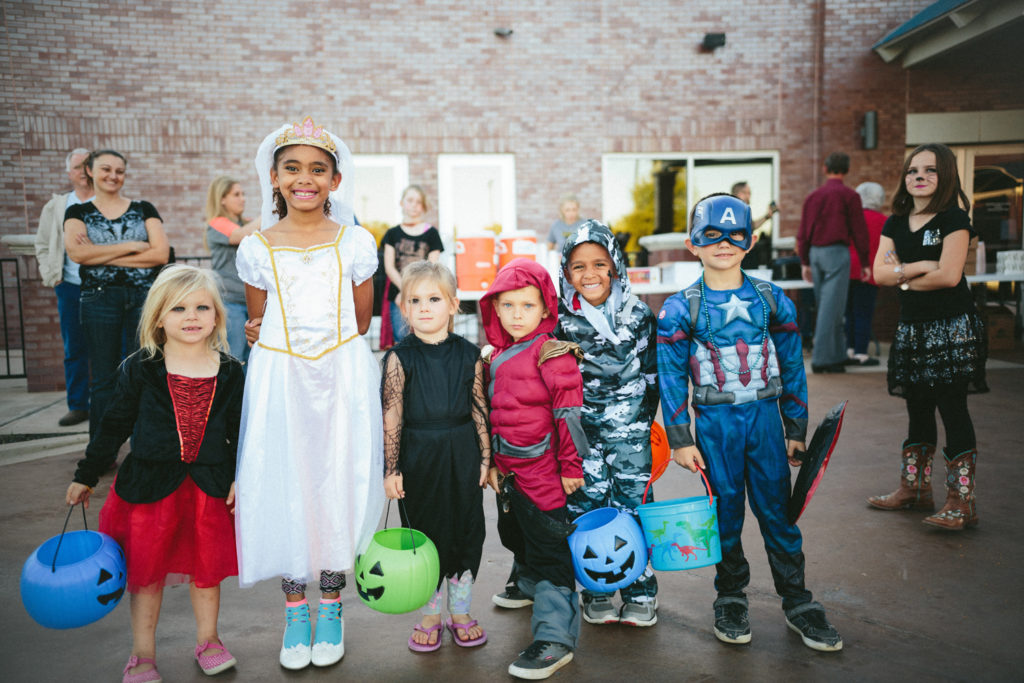 Come to the First Annual Oktoberfest in Bedford at Harp Commons on Saturday, Oct. 15. The FREE fall family-fun event will have live music, costume contest, pumpkin carving contest, scrumptious food featuring fall favorites, craft vendors and a car & motorcycle show. Come dressed in your Halloween best! Proceeds benefit the Autism Research Fund and the Would Warriors Project.
Pick your poison. Scary or not-so-scary.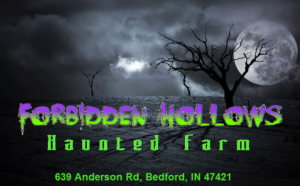 If you are looking for an intensely terrifying scare, Forbidden Hollows Haunted Farm delivers. The frightful eeriness will be at full strength every Saturday in October. As darkness falls, Forbidden Hollows comes to life. Or does it?! Put your fright aside, take one unnerving step at a time, and find out for yourself. Dare to be scared. We will be waiting for you.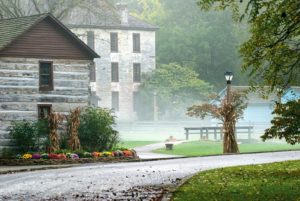 On Saturday, October 15, The Spring Mill State Park Village transforms into a ghostly and ghastly scene. Your heart will pound as you take a terrifying trek down the paths that will leave you petrified. Bring a boo-buddy. You'll need help to endure what is horribly shocking and the monstrous beings who lurk in the night. Collect your courage, and we'll scare you soon.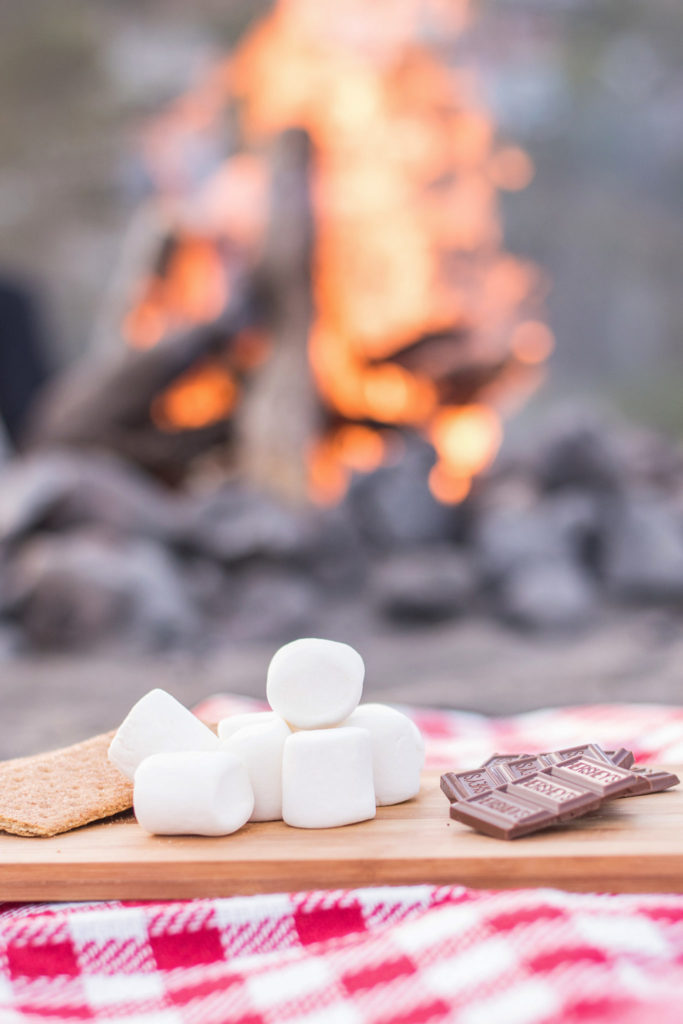 This year, try a family-fun fall adventure at the Lawrence County Recreational Park. Join us for Halloween and Adventure Ride Campout! On October 20 – 23, load up your ghouls and goblins for a long weekend of camping, night trail rides, a bonfire, ATV/UTV/motorbike adventure rides, trick-or-treat and a movie night. Don't forget to pack your costumes and s'more supplies!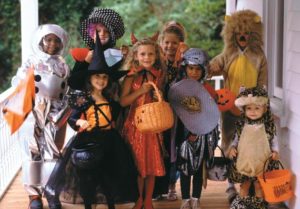 For a safe and not-at-all scary, bring your costumed cuties to trick-or-treat safely at the Lawrence County Fairgrounds on Tuesday evening, October 25. From 6 pm until 8 pm, gather the goodies at the fairgrounds for some family-friendly, not-too-frightening fun!
On Friday, October 28, Bedford Revitalization Inc. presents Scare Around The Square. Trick-or-treat downtown among the merchants, then see a free outdoor screening of the original Hocus Pocus at Harp Commons. It will be two BOO-tiful events in one Happy Halloween evening.
October brings many different ways to celebrate fall in Lawrence County. As the colorful changes create a stunning backdrop, choose a few new experiences and enjoy the season. Harvest time in Lawrence County is simply the best time to be a Hoosier.
To sign up to receive a monthly e-newsletter featuring Lawrence County attractions and events, click here.