Reed Station Reenactment
October 25, 2019 @ 5:30 pm
EDT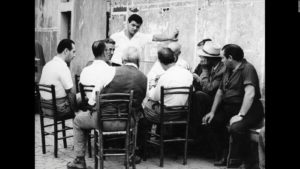 REED STATION
In the first decade of the last century, Reed Station was a small but thriving community of Italian immigrants between Oolitic and Avoca. It became the scene of a dramatic series of events that would baffle law enforcement and test community ties. This event consists of a historic walk, in which costumed reenactors explore the events at Reed Station, a light supper of soup, cornbread, and dessert, and a presentation by Believe Paranormal about their investigations at the former fish hatchery.
$20 for adults
$15 for seniors
$10 for students
Tickets may be purchased at the Lawrence County Museum
929 15th Street
Bedford, IN 47421
We hope to see you there!
Related Events