Spring Mill State Park Weekend Programs
January 15th

-

January 16th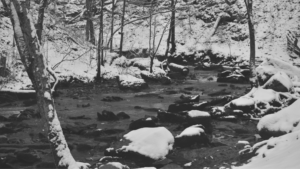 WEEKEND INTERPRETIVE PROGRAMS
Are you looking for something to do this weekend? Check out the programs at Spring Mill State Park!
Saturday, January 15th
11am OR 1pm:  Wood Burning Workshop – Join the naturalist at 11am OR 1pm for this beginners workshop.  Learn a little about trees of Indiana then spend time burning a design into a tree cookie to take home.  Ages 13 yrs and older.  $2 per person.  Space limited.  Registration recommended but not required.
1pm:  Cave River Valley Hike – Come explore this beautiful, primitive property managed by Spring Mill.  Meet the naturalist at Donaldson parking lot to follow her in your car 15 miles to CRV.  2.5 hour hike. Very Rugged.  Water-proof/rubber boots highly recommended.  Walking sticks are handy.
8pm:  Full Wolf Moon Hike – Join us for a hike on our first full moon of 2022.  Meet Anthony at the Lakeview Activity Center for a fun night hike on Trail 5 and learn about the full wolf moon. 1 mile hike, 1 hour
Sunday, January 16th
1pm:  Winter Safety – Discover how to properly layer clothing, how to keep yourself warm, and how to start a fire in an emergency situation with Naturalist Morgan. Lakeview Activity Center, 30 minutes.
PARK ENTRY FEE MAY APPLY
CONTACT PARK OFFICE FOR MORE INFORMATION: 812-849-3534
Related Events