Supply chain challenges affecting many big box stores is making it tough to find those special gifts this year. Now more than ever, it makes sense to shop local. With so many local craft shows featuring quality handmade items and boutique stores featuring lovely and unique wares, Lawrence County is the place to shop for gifts or to treat yourself.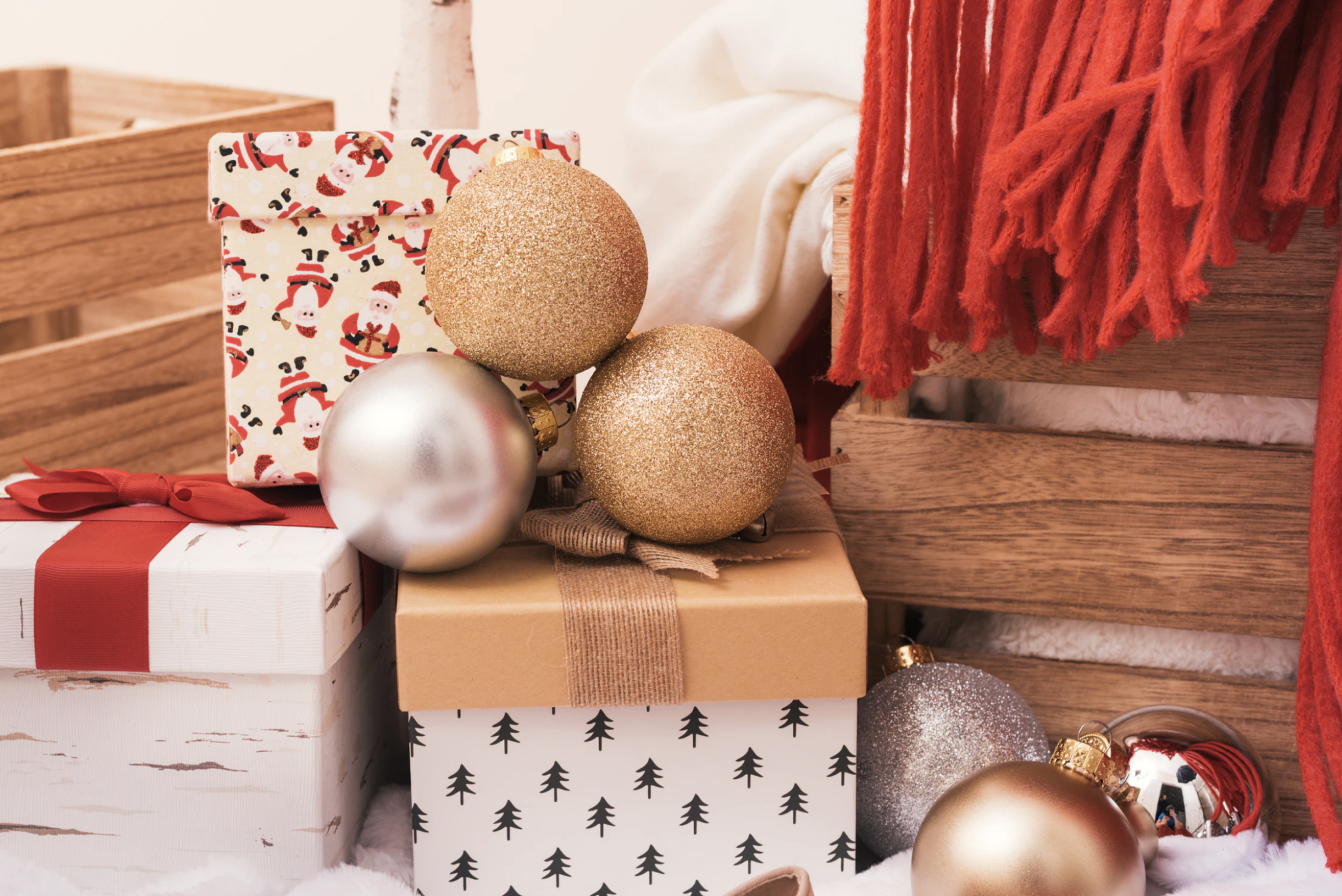 Not only are handmade and locally crafted items fun to give and special to receive, buying from local crafters support families and our community. Win-win! Here is a list of craft shows scheduled in Lawrence County this month.
Nov. 6 & 7 – Craft Show in the Village, Spring Mill State Park, Mitchell
Nov. 13 – Home & Holiday Expo, Boys & Girls Club of Lawrence County, Bedford
Nov. 19 & 20 – Christmas on the Farm, Lambrecht Farms, Bedford
Nov. 27 – Mistletoe Market, Mitchel Community Building, Mitchell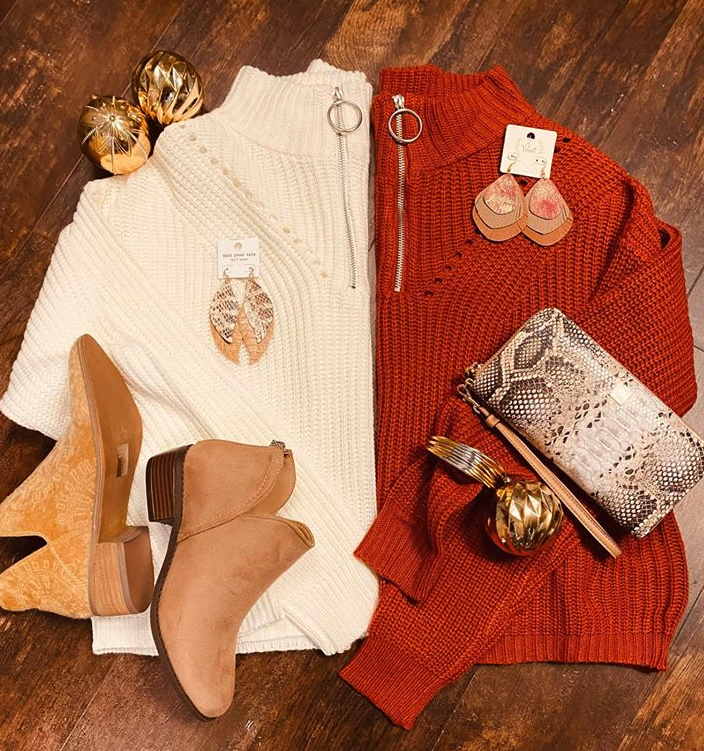 Locally owned boutiques, antique stores and specialty shops are the heart of Lawrence County. These neighbors know us and understand what we like to buy and love to give. Shopping these hometown gems will add even more meaning to the gifts you give this year. Listed below are shops you'll want to visit. Some even have special events to make your shopping experience even more of a seasonal delight.
Nov. 4, Sip & Shop B Fancy Boutique & Salon, Bedford – women's fashion, home décor, gifts, accessories
Nov. 11 – 13, Home for the Holidays Country Neighbors Tour, a primitive and hand-crafted home-based shopping tour
Nov. 12 & 13, Christmas Open House – This "N" That Antiques, Mitchell
Bunkhouse Studio, Mitchell – local artist, Janet Foster, showcases her jewelry, signs, paintings and gifts
Country Pathway, Mitchell – antiques
Crane's Leather & Shoe Shop, Bedford – clothing, wallets, purses, belts and more
Fit Chix & Rockin' Rebels Boutique, Bedford – clothing and fitness gear
Fun Finds, Mitchell – antiques and collectibles
Inklings Bookstore, Bedford – books, tea and smoothies
The Lemon Seed Boutique, Bedford – chic and casual clothes, gifts
Maddielee Creations, Mitchell – hand crafted designed clothing, boutique items, candles
Nana's Farmhouse Charm Boutique, Bedford – clothing, jewelry and farmhouse décor
Peddler's Corner, Bedford – antiques, furniture, home décor and boutique items
Rita's Décor, Bedford – home décor and custom made gifts
Southern Style Boutique, Bedford – stylish clothing, jewelry and fashion accessories
Stone Cottage, Bedford – décor, vintage items, clothing
Style Grace Boutique, Bedford – full range of fashionable clothing sizes and accessories
Sunflower Boutique & Farmhouse Décor, Bedford – clothing and accessories resale consignment and new farmhouse décor
The Blue Door Boutique, Bedford – women's fashion, jewelry and accessories
The Primitive Porch, Bedford – Amish-made furniture, décor, linens, candles
The Twelve Months of Christmas, Bedford – year-round Christmas gifts, décor, stocking stuffers
Titan Game & Hobby, Bedford – games, hobbies and collectibles
Washboard Antiques, Springville – antiques and collectibles
White River Arts and Antiques, Bedford – home décor and antiques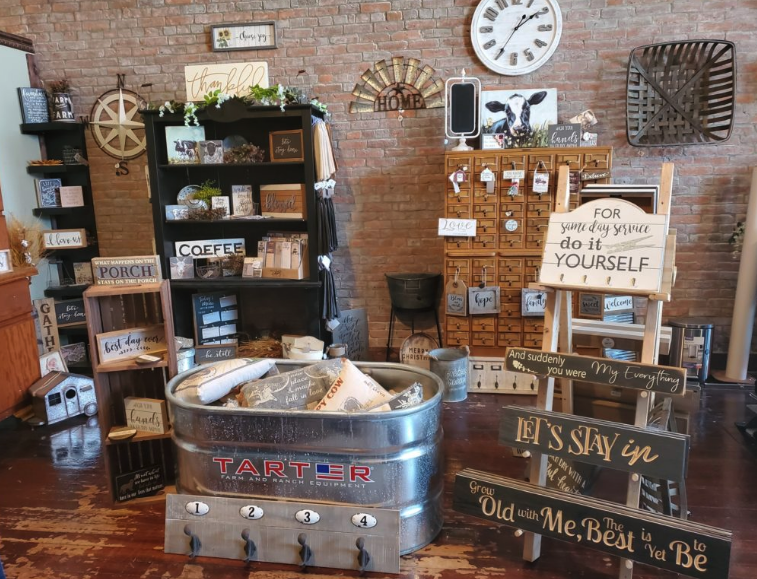 Come to Lawrence County to shop local for the holidays. With so many fashion boutiques, home décor shops and antique stores, you'll want to shop and stay for more. Perfect for a holiday shopping trip, the brand-new Hampton Inn in Bedford offers you a refreshing place to put your feet up, after a shop-till-you-drop day. Discover why Lawrence County is a treasure trove of some of the best holiday craft shows, local shops and boutiques in Indiana.